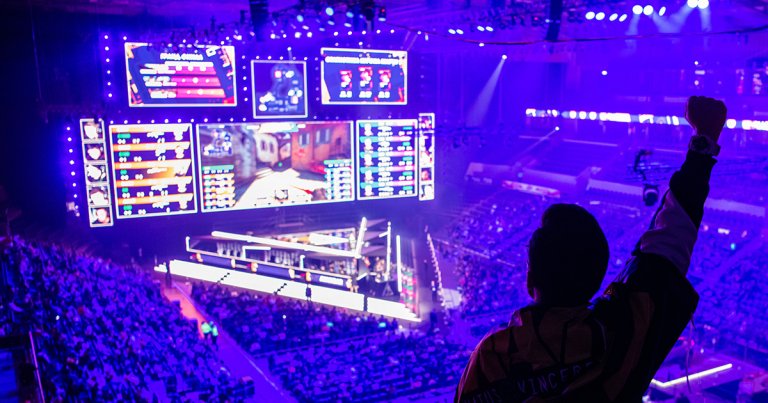 The past years have been game-changers, as the ascent of esports disciplines has marked the betting landscape. Competitive gaming has turned from a fun pastime to an actual industry that gathers around it massive advertising and sponsorship deals, impressive prize pools, and media attention. This, in turn, translates into new and interesting betting opportunities.
One of the most popular esports globally, CS:GO, attracts a broad audience of bettors, a demographic not covered by traditional sports betting platforms. This influential segment, predominantly Generation Z-ers, has the same admiration for their favourite esports players that Millennials and Generation X-ers have for worldwide superstars like Beckham or Ronaldo.
Bookmakers are tapping into the massive potential of CS:GO tournaments, giving handicappers betting opportunities for worldwide known events. Still, to do so, they need reliable data and well-automated software that understands the esports market and keeps up with it.
OddsMatrix offers betting providers extensive CS:GO data feeds covering odds, fixtures, scores, settlements, and game stats. The platform covers over 600 competitions, more than 10,400 live events/year, more than 16,400 pre-live events/year, and 37 CS:GO betting markets.
CS:GO betting: the basics
Counter-Strike: Global Offensive (CS:GO) is the fourth game in the Counter-Strike series, a multiplayer first-person shooter. The game developed by Valve and Hidden Path Entertainment was released in 2012.
Gameplay explained
In the game, the two teams, Terrorists and Counter-Terrorists, fight against one another in 9 different objective-based game modes. In the most common of them, Terrorists plant bombs that Counter-Terrorists have to find and stop, while, in others, Counter-Terrorists have to rescue hostages from the Terrorists.
CS:GO also has a battle royale game mode, apart from the above.
The numbers: what attracts fans to CS: GO betting?
Since its launch, CS: GO has been making headlines as one of the favourite games of worldwide audiences.
According to data by TechACake.com, in December 2021, CS: GO reached 20 million unique players across all platforms. The game was #1 on Steam in the coming month, the most played title in the cloud-based gaming library.
Moreover, in the same month, between 430,000 and 800,000 people accessed CS:GO concurrently across all devices.
Its highly competitive, immersive nature makes the game fun not only to play but also to watch. This is why CS:GO constantly ranks in the top Twitch games, with it being in the 13th position in January 2022, when it counted an average of 40,400 viewers.
According to Statista, quoted by the same source, in November 2021, over 80 million Twitch users watched CS:GO videos and lives.
In OddsMatrix's 2020 The States of Esports Report we've shown how 85% of the total esports betting volume generated by the vertical that is predicted to reach US$ 18499.0 million by 2026 comes from CS:GO, LoL, and Dota 2.
Tournaments and Leagues
CS:GO is one of the most prominent esports. Events take place on different continents. Given the high worldwide interest, there are numerous tournaments and leagues, which means that audiences have constant options for watching and betting throughout the year.
Some major physical events like the ESL One New York, or the CS:GO London Major occur in iconic venues, like New York City's Barclays Center or London's Wembley Arena, which accommodate teams and viewers.
With so much interest around it, it is understandable that Counter-Strike has been a hit within the betting industry. The esport has become popular with bookmakers starting with the early 2000s. Since then more and more betting operators started to include CS:GO in their betting offers.
The OddsMatrix esports data API covers odds, fixtures, stats, scores, and settlement for over 600 global, regional, and national CS:GO competitions, more than 10,000 CS:GO yearly live events and over 16,000 pre-live events. Some of the most popular competitions include BLAST Premier, Snow Sweet Snow, Intel Extreme Masters Season XVI – Cologne, The ESL Pro League, and The Intel Extreme Masters (IEM).
CS:GO betting guide: how do players bet on the game?
If you are looking for a CS:GO betting guide, you must know that betting in CS:GO is similar to traditional sports betting from the bettor's perspective, as handicappers follow the same principles.
The advantage of placing money on Counter-Strike: Global Offensive is that esports betting is relatively new, and unexpected results will keep bettors engaged.
CS:GO betting markets: must-haves for bookmakers
CS:GO betting markets depend on the game's format. The more critical the tournament or the phase, the more maps there are. This means that the competition's winners may be decided based on the following: best of 1 (where the team that wins the map also wins the game), best of 2 (winning 2 maps means winning the game), best of 3 (the team that wins 2 out of 3 maps wins the game), and best of 5 (the winner of the game needs to win 3 out of 5 maps).
The OddsMatrix data API covers over 37 betting markets, focusing on the whole game and individual rounds.
CS:GO Over / Under bets
CS:GO Over / Under bets are extremely popular with handicappers. In this case, the bookmakers offer a specific margin for a round, and the bettor places money on whether the result would be over or under the set margin.
This particular market category doesn't focus on the winning team.
Rounds Over / Under is one of the most popular CS:GO betting markets, and worldwide handicappers choose to place their money on it. The bet focuses on how many rounds will be on a specific map.
In Rounds Over / Under, the odds depend on how close teams are in terms of strength. The closer the teams, the lower will the "Over" odds be.
Kills Scored Over / Under
Kills Scored Over / Under is an attractive pre-match betting market offered by some most sought-after bookmakers. The bet is exciting because handicappers have to choose which player to bet per map, focusing on the number of kills they make. An under 18.5 bet, for example, means that the selected player will make 18 or fewer kills on the specific map.
CS:GO event betting
This type of betting market, which focuses on the result of a specific tournament, is particularly popular with significant events, like the CS:GO Majors, where the most visible, strongest teams compete for impressive prize pools that may reach $1,000,000.
Fans prefer these bets because they get the chance to bet on their favourite teams throughout the competition that may last for up two several weeks.
Handicappers may place their bet on the tournament outright winner before it starts. In this case, bookmakers will attribute different odds to each team, considering their prior results, forms, and overall rankings.
This type of betting market is associated with high odds and high risks, making it an excellent choice for those looking for a bit of adrenaline.
Like the Winner betting market, the Top X focuses on the top teams to lead the charts at the end of the tournament.
CS:GO match bets
As its name suggests, the match-winner is the team that wins the particular match. This simple market helps bookmakers attract fresh bettors who may not know how to bet on CS:GO matches but are curious to join the entertainment.
The Correct Score betting market has bettors putting their money on the final match score, except the best of one type in all games. There are several variable outcomes here. Depending on the number of rounds, the score might look like 2:0, 2:3, or 3:1.
When betting on this CS:GO team betting market, handicappers choose how many maps a specific team will win throughout the match.
CS:GO handicap betting
CS:GO bettors love these types of bets because they are an excellent way to make money. They are also a great opportunity for sportsbooks to keep their customers engaged, and offer them variety, better odds, and entertainment.
This happens because handicap bets generally work by disadvantaging the favourite team.
With a Maps Handicap bet, the match starts at either -1.5 or -2.5 map wins for the favourite team, which means that they would have to win by at least 1.5 or 2.5 map difference to generate income for the bettors. On the opposite spectrum, the underdogs would start with +1.5 maps won, meaning that they would only need one map to make a bet successful in the best of 3 series or two maps in the best of 5 series.
Round Handicap is a particular bet where the favourite team starts with a deficit of rounds, while the underdogs benefit from a lead. If, for example, team A is known to be stronger than team B, they might start with a deficit that can be expressed in the – (minus) form. A -5.5 round handicap would mean that the preferred team starts the game with a 0 – 5.5 score in favour of the underdogs. To win, team A must have a difference of 6 points to make a bet happen.
Like the handicaps mentioned above, the Kills Handicap offers a kills deficit to the favourite team. A -6.5 Kill Handicap means that, at the end of the game, the favoured team has to have 7 kills or more over the underdogs, to make a bet.
OddsMatrix brings all the resources for competitive CS:GO betting
Our Esports Hosted Solution empowers bookmakers to tap into the huge potential of betting in CS:GO. With it, OddsMatrix contributes to making CS:GO betting a mainstream attraction for worldwide punters. It can be integrated with existing sportsbook platforms and mobile apps in just weeks, offering reliability to betting providers.
Get in touch with us today and learn more about the opportunities to grow your esports betting business with CS:GO fixtures, stats and more.