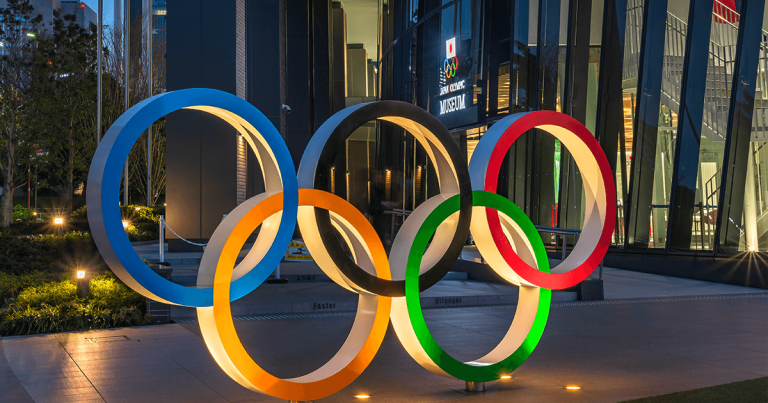 After the unfortunate postponement of the last year's event, excitement is building ahead of the 29th edition of the Olympic Games. As sports fans worldwide are preparing for this long-awaited event, our data feeds for bookmakers and live sports data APIs got an update to be able to cover in real-time this exciting event with real-time odds, scores, stats and settlement.
This year's Summer Olympic Games will be held in Tokyo, Japan, after the country was awarded the bid for the Olympics back in 2013, and will take place between Friday, July 23, and Sunday, August 8. The opening ceremony will begin on Friday, at 7 A.M. ET, at the newly built National Stadium, and the closing ceremony will be held at the same venue.
The official cost for Japan's government to host the Olympic event is $15.4 billion, but other estimates suggest that the actual cost was twice as much.
Watching the Olympics
People who wish to watch live coverage of the ceremony and the rest of the Olympic events can do so on NBC's live TV and various other streaming platforms.
Tokyo is 13 hours ahead of Eastern Standard Time, which will impact how viewers from North America and other countries watch and consume the Olympics. Therefore, it will be re-broadcasted on Friday night, in prime time, starting at 7:30 P.M. ET, and running until midnight, for those who will be unable to watch the live event.
Olympics like no other
The Tokyo Olympics will be like no other this summer. We'll see more than 11,000 athletes from 206 countries competing against each other in Japan. Usually, there would be 28 different sports, but there are five new additions this year, including 3×3 Basketball, Skateboarding, Sport Climbing, Surfing, and Karate.
Since baseball is popular in Japan, and the International Olympic Committee allows countries that host the event to propose additions, Baseball and Softball will also make a one-time return this year.
3×3 Basketball
The smaller version of the traditional five-on-five Basketball will also make its debut in Tokyo. Eight men's and women's teams consisting of four players will compete in the tournaments between July 23 and July 28, playing on a half-court.
The first team to score 21 points wins, or the game goes to overtime if neither team scores enough after 10 minutes.
Skateboarding
Skateboarding will debut with two different disciplines in the Olympics, street and park. The sport will have a total of 80 athletes from 26 different countries. There will be four events: men's street on July 24, women's street on July 25, men's park on August 4, and women's park on August 3.
The street skateboarding competitions will take place on a course that mimics the real world, having stairs and rails. Each skater will take two 45-second runs, performing five tricks, and the judges will score them from 0.00 to 10.00.
On the other hand, park skateboarding will have skaters do their tricks on a dome-shaped bowl, taking three runs. Five judges will grade the competitors on a 100-point scale, with the highest and lowest scores being disqualified.
Sport Climbing
Sport Climbing will have athletes try and make their way to the top of a wall riddled with special holds. There are three different disciplines of the sport at the Tokyo Olympics: lead climbing, bouldering, and speed climbing. They will take place between August 3 and August 6.
In lead climbing, the wall is over 15 meters high, and its holds are placed in different locations, making it more difficult to climb. Participants will only have one try to climb this wall and show their skills over a six-minute time limit.
Speed climbing will have two participants go head-to-head on a 15-meter wall, having holds placed in the same locations, for better comparison—the first one to reach the top wins. Watch out! Men usually complete the courses in five seconds and women in seven.
Bouldering will use a short four-meter wall, but athletes will not have a safety rope. Participants will score points according to the difficulty of the routes they take to the top.
Surfing
That's right! Surfing will also have its first Olympic Games debut on the Tsurigasaki Beach, 45 miles southeast of Tokyo, on the Pacific Coast, between July 24 and July 28. Unfortunately, these competitions will heavily depend on the weather conditions.
Over 40 surfers will try to catch as many waves as they can during an allocated time and will be scored from 0.00 to 10.00 on each wave, with each surfer's top two scores counting for the final one.
Karate
Karate is another game that was added to the Tokyo Olympics thanks to its popularity in Japan, similar to Baseball and Softball. It will not be seen again in the 2024 edition of the event.
The International Olympic Committee reduced the usual five weight classes for Kumite (head-to-head sparring) to three for convenience. Kuma (solo demonstration), on the other hand, remained unchanged. Forty athletes will compete for the medals between August 4 and August 7; each country is allowed no more than one representative per event.
Besides these new entries, this year's Olympics will feature fan-favourites like Football, Tennis, and Basketball, and traditional sports such as Athletics, Fencing, Gymnastics, Swimming, Modern Pentathlon, and Shooting.
Overall, this year's event is packed with beautiful competitions, especially after the last year's hiatus and reschedule. Before and during the 2+weeks of the Olympics, OddsMatrix will offer a wide coverage of Olympic Sports, including the popular, traditional, and new sports mentioned above, to provide the most complete betting experience for its operators and their clients.