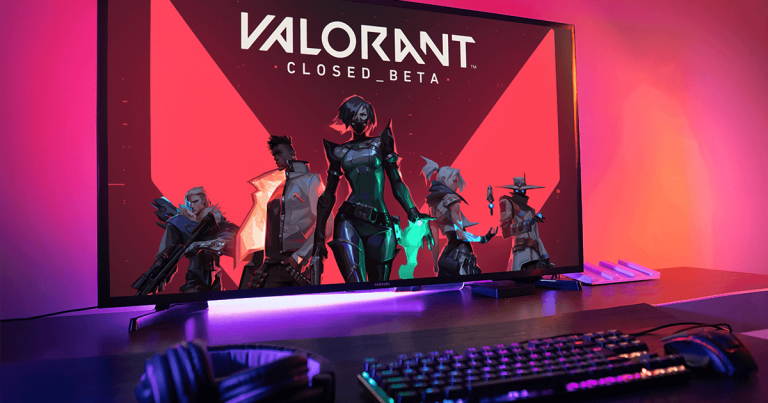 Joining the OddsMatrix portfolio of esports betting odds, VALORANT is one of the most recent PC competitive games on the international scene.
Made by Riot Games, VALORANT is a free-to-play multiplayer first-person shooter, released back in 2020. The game gained so much popularity and traction that it already gathered 1.73 million concurrent viewers on streaming platforms such as Twitch, placing it in second place ever in that category.
The offspring of a successful company
Riot Games is an American video game developer, publisher, and esports tournament organizer headquartered in West Los Angeles, California. The company was founded in September 2006 by Brandon Beck and Marc Merrill to develop its first-ever game, League of Legends. After this great success both in terms of popularity and esports content, LOL becoming the most played and watched game of all time, Riot Games has yet developed several successful games.
VALORANT is Riot Games' third instalment, but it takes an entirely new turn, having no other ties to its previous games. We could say this game is a direct competitor to other famous games from the genre, like Counter-Strike: Global Offensive, and Overwatch because it targets the same player audience. We provide betting odds and coverage for those other esports titles, so capitalizing on VALORANT's success and adding it to our portfolio was only a matter of time.
A new take on first-person shooters
VALORANT borrows the competitive concepts and methods of Counter-Strike: Global Offensive (in short CS:GO) and gives them its unique twist, adding more depth to the gameplay. Simply having a good aim will not guarantee you the win. After all, it is a team-based player-versus-player game, so strategy, positioning, and team coordination are also decisive factors.
In VALORANT, players play as one set of agents, each having unique abilities and play styles. Each player gets assigned on one of the two teams, either attackers or defenders, along with four others.
The maps and gun gameplay is very similar to CS:GO. Attackers have one objective, to plant a bomb and make sure it detonates after the timer runs out, while defenders have to stop the attackers from planting it or defuse it if they do.
The game has an assortment of weapons that should suffice for every player and an economic system based on in-game income gained through completing objectives, winning rounds, and getting frags.
VALORANT has a variety of game modes, but the most popular one has players compete in a best of 25 rounds type of match. The first team to win 13 rounds wins the game. If both teams reach 12 rounds, Sudden Death occurs, in which the winning team of that round wins the match.
Rich competitive scene
The VALORANT Ignition Series was a series of tournaments kickstarted by Riot Games back in 2020. It was created in a partnership with players, teams, content creators, and organizers from all over the world to build the game's competitive ecosystem.
VALORANT has a great success in the esports scene so far during its first year. Tournaments such as "First Strike" had former CS: GO professionals and young rookies from different parts of the world compete against each other and turned out to be a massive success, peaking at over 300,000 viewers in America during the grand finals and maintaining an average of 95,000 overall viewers.
After First Strike, Riot Games followed up with the VALORANT Champions Tour, which featured several regional events, and continued laying the groundwork for the game's future. These tournaments make the game a great candidate to join the best titles in esports betting and attract new punters.
VALORANT's first year was exciting and eventful so far, and things are shaping up to be even better in the upcoming months, giving us hope that the game will have a bright future. Riot Games intends to support it for years to come; the professional scene will surely grow and expand, and alongside it, so will the betting scene.
We offer Home, Away, Map, and Round odds for all current and future Valorant tournaments, with more coming soon. OddsMatrix Data Services also provides live and pre-live real-time esports betting odds for this title.