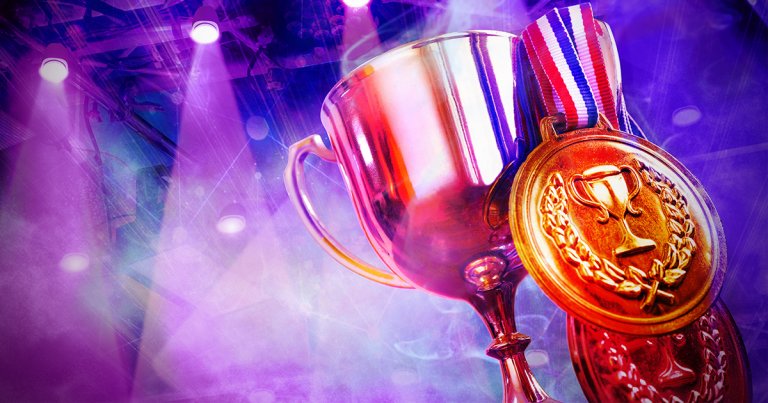 We're getting closer to the end of 2021, and although we're running low on time, there are plenty of exciting events, November sports, and action-packet tournaments taking place.
November has a few more moments left in store for us, as we will be watching the European soccer leagues continue through their long yet exciting seasons. This month, the tennis ATP will also have its World Tour Finals. We cover all of the aforementioned events and many tournaments from various other sports through our sports data API, providing live odds, scores, results, fixtures, settlements, and more.
Football
In November, the UEFA Champions League will continue with Matchdays 4 and 5. Teams will face each other in a round-robin format to qualify for the round of 16. Matchday 4 will happen between 2-3 November and will have the following eight groups:
Matchday 4
Group A: Man. City vs Club Brugge, Leipzig vs Paris
Group B: AC Milan vs Porto, Liverpool vs Atlético de Madrid
Group C: Sporting CP vs Beşiktaş, Dortmund vs Ajax
Group D: Real Madrid vs Shakhtar Donetsk, Sheriff vs Inter
Group E: Dynamo Kyiv vs Barcelona, Bayern vs Benfica
Group F: Villarreal vs Young Boys, Atalanta vs Man. United
Group G: Wolfsburg vs Salzburg, Sevilla vs LOSC
Group H: Malmö vs Chelsea, Juventus vs Zenit
Matchday 5 will happen between 23-24 November, and it consists of the following eight groups:
Matchday 5
Group A: Man. City vs Paris, Club Brugge vs Leipzig
Group B: Atlético de Madrid vs AC Milan, Liverpool vs Porto
Group C: Beşiktaş vs Ajax, Sporting CP vs Dortmund
Group D: Inter vs Shakhtar Donetsk, Sheriff vs Real Madrid
Group E: Dynamo Kyiv vs Bayern, Barcelona vs Benfica
Group F: Villarreal vs Man. United, Young Boys vs Atalanta
Group G: Sevilla vs Wolfsburg, LOSC vs Salzburg
Group H: Malmö vs Zenit, Chelsea vs Juventus
Another important and exciting November sports tournament in Europe is the UEFA Europa League, which, similarly to the UEFA Champions League, will have its Matchdays 4 and 5 in November, featuring eight groups, each with four teams that will be competing to qualify for the round of 16.
Spain's premier football competition, the 91st season of La Liga, began on 13 August 2021 and will continue in the following months until 22 May 2022. In November, fans will be able to watch Villarreal, Real Madrid, Barcelona, Valencia, and other well-known teams compete against each other and qualify for the next stage of the tournaments.
The 84th season of French's Ligue 1 is also unfolding as we speak, starting on 6 August 2021 and continuing until 21 May 2022. Will Lille OSC be able to keep their title of current champion? Place your bets on one of our operator's sites, and let's see if you're a great analyst or an accurate fortune teller.
Italy also has a tournament going in November. Serie A is in the middle of its 120th season. Let's see if any team will be able to topple Lazio and Internazionale's outstanding victories of 6-1 against their opponents until the end of the tournament on 23 May 2022.
The German Bundesliga is the last football tournament we will discuss, with 18 participating teams in its 2021-2022 season, including the nine-time defending champion Bayern Munich.
If you're looking for other football tournaments, stats, betting odds, and other coverage, visiting our football data feed API on the official OddsMatrix website will provide all the information you need.
Basketball
The National Basketball Association is ongoing, being composed of 30 teams, out of which 29 are from the U.S. and 1 from Canada. Basketball fans have two major tournaments to watch in November. The regular season began on 19 October 2021 and will end on 10 April 2022. Additionally, the NBA All-Star Game will be played at the Rocket Mortgage FieldHouse, in Cleveland, on 20 February 2022.
Fans of European basketball also have an important tournament to watch in November. The 22nd season of the Turkish Airlines EuroLeague will also continue its regular season that started on 30 September. So far, Fenerbahçe stood out from the crowd with the biggest home win of 80-41, versing UNICS on 14 October, and everyone is eager to see what the tournament has in store for us until it ends on 8 April 2022.
These tournaments are not the only ones included in our OddsMatrix data feed. We cover over 442 basketball competitions from over 89 countries, 31k live events per year, 30k pre-live events per year, and many basketball betting markets. Check out our basketball data feed API and find out more.
While we're at it, we should also mention other important tournaments from other sports. The American Football NFL regular season started on 9 September with a heated kickoff game between the defending Super Bowl LV champion, Tampa Bay, and Dallas, which was subsequently won by the champion.
The championship will have its Weeks 8, 9, 10, 11, and 12 unfold in November, so be prepared for a month full of action and thrilling games between your favourite teams.
As mentioned above, November is the month that holds the ATP World Tour Finals, also known as the 2021 Nitto ATP Finals, between 13 and 20. The championship will be held at the Pala Alpitour in Turin, Italy, for the first time and will have a prize of $7,250,000 on hard/indoor courts.
The tournament will have a round-robin format, with eight players/teams divided into two groups of four, with each one playing against the other three in its respective group.
We support 42 betting markets for tennis, including Game Score, Matchbet And Totals, Odd / Even, Aces Over / Under, and many more, which you can find listed in our tennis data feed API. You can also find all of these betting options on our operator's websites.
Get ready for a wild ride! The Qatar Grand Prix 2021 is happening in November, with two practice sessions on Friday the 19th, a third one on the 20th, and the qualifications on the same day.
The final race will take place on Sunday the 21st, 14:00-16:00 (BST time), have 57 laps, and be held at the Losail International Circuit, a staple of the MotoGP calendar.
These were the top tournaments happening in November. Thanks to our OddsMatrix XML sports feeds, bookmakers can bring accurate pre-live and live odds, stats, and settlements to their bettors, creating the best betting experience.