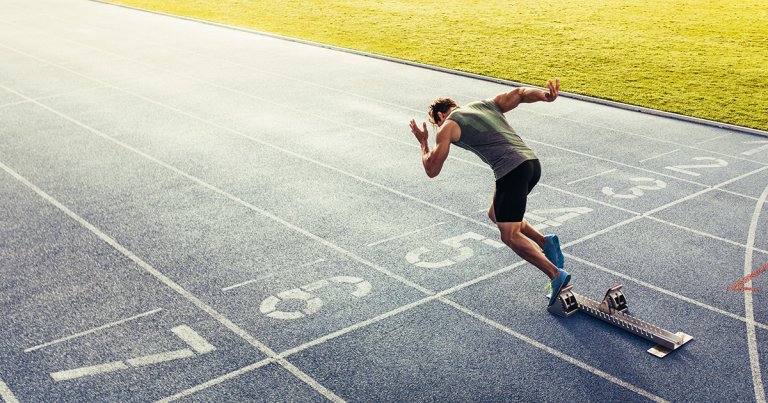 When it comes to watching sports for entertainment, every enthusiast knows about the popular Athletics, a series of sporting events that involve competitive running, jumping, throwing, and walking, always present at the Olympic and Paralympic competitions since they were inaugurated.
Since the world of Athletics is comprised mostly of track and field events, the sport's governing body, "World Athletics", defined it into six disciplines:
Road running
Track and Field
Cross country running
Race walking
Mountain running
Trail running
With all the racing and competing revolving around these sporting events, it was only natural that the betting scene would also be buzzing with excitement and activity, especially since Athletics has global competitions all year long. Hence, there are plenty of exciting things to bet on. A significant number of online bookmakers offer betting odds, stats, settlements, and other Athletics betting data to the growing number of punters.
What is Athletics?
Athletics has at its base the most ancient forms of physical activities. Running, walking, jumping, and throwing are among the oldest sports, having prehistoric roots. Contests of Athletics were depicted in the Ancient Egyptian tombs in Saqqara, and illustrations of jumping and running appeared in tombs from 2250 BC.
The Tailteann Games were an ancient Celtic festival which took place in Ireland beginning in 1800 BC, which included running and stone-throwing competitions. Additionally, the first Olympics took place in 776 BC, with a stadium-length running event known as "the stadium". Later in history, the Pentathlon and Panhellenic Games also included Athletics competitions.
An athletics competition was included in the first modern Olympic Games in 1896, being one of the foremost competitions at the quadrennial multi-sport event since then. In 1928, the originally-men only Olympics introduced women's events in its programme. Athletics has also been a part of the Paralympic Games since their inauguration.
The international governing body of Athletics, the International Amateur Athletics Federation (IAAF), was founded in 1912. In the beginning, IAAF enforced the amateur sport status of Athletics competitions. Nowadays, athletes are getting paid, and the amateur status no longer exists. In 2019, the federation changed its name to "World Athletics", which is still in use today.
Outside of the World Athletics governance, there are several other forms of competitive running, such as the International Skyrunning Federation (ISF) governing high-altitude mountain running. There are also competitive stair climbing events, snowshoe running, and ultra-running as well.
The different Athletics disciplines
Athletics is a complex sport that is split into different disciplines. Most of them involve running on different types of tracks. Here's a list of the disciplines:
Track and Field: This discipline includes athletic contests based on jumping, running, and throwing skills. The sport takes place inside stadiums, on running tracks and on a grass field for the throwing and jumping events. Foot racing events, such as spring, middle- and long-distance events, hurdling, and racewalking, are won by those who complete them in the shortest time. Jumping and throwing are won by those who throw or jump the furthest.
A total of 44 track and field events are played during the Olympic Games, the most popular ones being the long jump, pole vault, discus, and hammer throwing.
Road Running: The sport of running on a measured course and established road, either a track, field or cross country running over natural terrain. The World Athletics recognizes 10k runs, 5k runs, half marathons, and marathons. This discipline has athletes showcase their speed and stamina by running long distances on a long road.
Elite marathon runners usually lead from the front in popular races, with amateur runners following behind.
Cross Country Running: Cross country running usually takes place during autumn and winter, in all weather conditions and temperatures. This discipline involves teams or individuals running an open-air race over natural terrains such as dirt or grass. The course is usually between 4 and 12 kilometres long, and it can pass through forests, open country, hills, flat ground, obstacles, and gravel roads.
Individuals are judged based on the time it takes for them to cross the finish line, and teams are judged on a point-based scoring system.
Race Walking: Another interesting Athletics discipline is race walking. This type of foot race is different from running because one foot must always be in contact with the ground. Competitors must maintain this form throughout the race. It is usually held on either runs or running tracks, from 3000 meters to 100 kilometres, and judges will constantly check out the competitors to ensure they respect the
Olympic games contest distances of 20 km and 50 km, while the annual Paris-Colmar has athletes competing across 450-500 km.
Mountain Running: Perhaps one of the most challenging of the Athletics disciplines, mountain running takes place off-road, on mountainous terrain, or on roads if they have significant elevation gain on the route. Depending on the steepness of the course, this discipline combines running, jogging, and walking.
Mountain running courses are clearly marked to avoid dangerous sections that could lead to accidents. The mountain running courses feature both decline and incline sections to test runners.
Trail Running: Another challenging Athletics discipline that combines running and hiking when the terrain requires it. This sport-activity is similar to mountain running and fell running. Usually, competitions take place in warm climates, on tracks that are easy to follow and don't necessarily require significant incline or decline. Generally, trail running takes place on hiking trails on mountainous terrain.
This discipline has a large following in the Mountain States, Western US, and California. The running distances are between 5 km and 161 km, with aid stations that can provide food and drinks for competitors located every 5 to 10 km.
Popular Athletics betting markets
OddsMatrix provides real-time odds, stats, and settlements for the popular Athletics competitions through XML sports feeds so that punters will have the best betting experience when they browse their favourite provider's websites.
Let's take a look at the most popular athletics betting markets enjoyed by punters worldwide.
To Qualify: Plenty of major Athletics competitions require competitors to meet some qualifying standards to earn a spot in the event. Only the top athletes will qualify for the final race. Bettors can try to predict who will qualify for the finals.
To Win the Event: Bettors can showcase their prediction skills and research by wagering on the final winner of the competitions. Keep in mind that you will generally find more favourable betting odds before the qualifying rounds begin, although the chances of guessing the right person are lower. This is a high-stake, high-reward betting market.
To Set the World Record: It's not unusual for competitors to set world records during these sporting events, so it was only obvious there would be an active betting market for those who try to predict new world records being set. Many elite athletes are also actively trying to break specific world records for fame.
To Win a Medal: Bettors can wager which country will win a medal at major competitions like the Olympic Games or bet on individual athletes to win a medal. This is safer than betting on the event winner since your pick can finish in the top three to win either gold, silver, or bronze medals.
Betting on Athletics: Betting on athletics might seem like a simple task, but punters have to keep some things in mind if they want to make consistent profits. Getting to know the sport and the athletes who are competing is a key factor.
Bettors should always check the competitor's health and their general condition. A minor injury will affect the athlete's performance, but only a few would withdraw from competing after sustaining an injury if gold is at stake. They must check the news and determine if the athletes will be competing at peak condition.
Another important factor when placing a bet is the weather conditions. Punters must take weather into account because high temperatures will impact the performance of many contestants, especially if they come from cold climate zones and aren't accustomed to hot conditions.
The last important key factor is the athlete's form, not reputation. Some websites contain databases of all athletes and their current world ratings. A calculated bettor will make sure to check them out and do some research. Remember, never bet on an athlete just because he is famous.