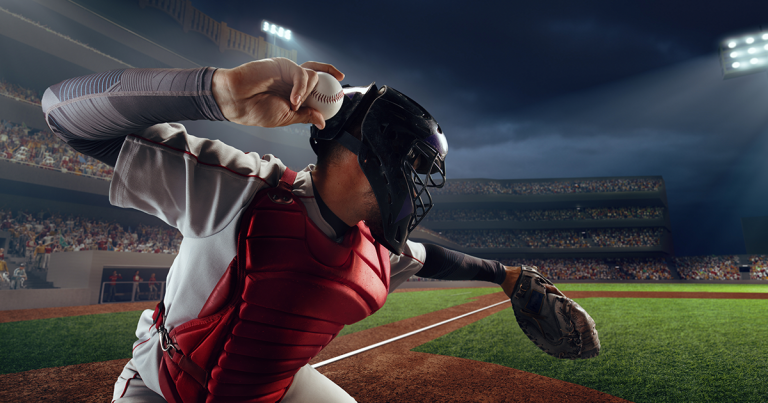 Baseball betting is a billion-dollar industry that benefits from a diverse audience. Although predominantly popular in North America, the tournaments have drawn bettors from Asia and Latin America.
The baseball betting system is broad. It opens up many income stream opportunities for sportsbooks operators, focusing on team outcomes and individual results before the game starts and during the live event.
As the betting solutions provider of choice for some of the world's leading betting operators, OddsMatrix offers real-time access to odds, scores, and ranking updates, enabling operators to pull the data they need in their betting applications or websites. The OddsMatrix baseball data APIs cover 28 baseball competitions, over 6,000 baseball events yearly, and 30+ betting markets.
This article will go through which elements make baseball popular among bettors and the baseball betting system markets you need to offer in your sportsbook.
Top elements that make baseball a honey-pot for the betting business
There are several reasons why Major League Baseball is extremely popular among bettors and why betting businesses should take advantage of it:
The wealth of data around the game
Professional bettors can consider a wide range of data regarding the game-play itself and other factors that may impact its outcomes when it comes to baseball. Sure, in-game statistics like current events, errors, hits, and scores are helpful and highly sought after, but facts about the umpires, the playing field, and even the weather need to be considered. Moreover, statistics from historical games are also an essential source of information for bettors, as baseball is a traditional sport that relies on heritage.
Contact one of our sales reps today and learn all about our Baseball Stats&Scores.
Long seasons make for more betting business
A Major League Baseball season consists of 2,430 games, which means 162 rounds for each of the 30 teams in the two leagues involved, the American League and the National League.
This involves about 6-7 months of continuous playing, which opens up a wide range of opportunities for bettors to test their baseball betting system, keep track of data and trends, and constantly use the collected information to improve handicapping routines.
The length of the baseball season offers bettors the opportunity to take into account a series of factors, mixing statistical models and simulations, with physical and emotional considerations, like stamina and team morale. For example, undergoing long trips to participate in a game
or playing on two or more consecutive days might affect team performance. The same goes for losing a series of straight games.
An abundance of one-on-one elements
Baseball has many one-on-one elements, where individual players from the two teams compete against one another. The team moments are brief. In this context, the game may be split into several factors and isolated statistics that impact the final results.
For example, handicappers are usually familiar with a batter's average versus pitchers who are right-handed or left-handed. These pieces of information are analyzed after every game and corroborated to forecast results.
Underdog winning percentages
This is probably why baseball betting markets are a must-have for any competitive bookie.
Compared to other sports and their leagues, underdogs have a significantly higher chance of winning in baseball. In the NFL, for example, the underdog team has a 32.6% chance of winning, while, in the NBA, the percentage is 30.26. Still, MLB dogs win approximately 42% of their games, which means bettors only need a +138 bet to break even.

OddsMatrix Data Services offers baseball statistics and live and pre-match odds for some of the most followed baseball events in North America, Australia, Mexico, Venezuela, Cuba, Japan, and South Korea. Discover the baseball API data for international tournaments.
Top baseball markets bettors prefer
In 2021, baseball teams registered fewer runs and home runs than in previous years. Some industry voices worried that bettors' interest would decrease, but figures have not pointed to that. Consumer behavior is consistent when it comes to the baseball betting system. With 27 batters per team, a wide array of available statistics, and a high potential for live betting, online sportsbooks only need to decide what kinds of markets they should offer audiences.
The OddsMatrix Baseball Data Feed API covers more than 32 betting markets from Asian Handicap to Most Hits or Division Winner.
Moneyline bets
As one of the most straightforward wagers in all sports betting, money lines are a favorite among baseball bettors.
Betting on the Moneyline offers bettors the opportunity to choose between the favorite and the underdog. Moneyline bets say that the fewer odds of winning the team they bet have, the higher the reward. With baseball's underdogs' standing higher chances of winning compared to other sports, bettors can create strategies around the underdog.
And they have plenty of options from April Underdogs, to Early Season Road Dogs, to Underdogs After Scoring 10+ Runs.
The baseball over under formula
One of the most popular Moneyline bets is the baseball over under formula. In this case, baseball fans bet on the game's total score, calculated by adding each team's points through the game, overtime included. The bet is whether the points scored by both teams are over or under a specific number.
This type of bet is extremely popular with new bettors because it doesn't require focusing on a team or analyzing complex stats about teams and players.
MLB Season Specials betting
There are many opportunities to bet on baseball without considering the actual results of a game and team collaboration. To make things interesting, handicappers often bet on the results of different at-bats and the number of runs each pitcher makes.
The Types of bets include:
A batter is getting a single, double or triple
The most common base hits, singles, imply that the batter has safely reached first base before an opponent fielder manages to put him out. 
In comparison, doubles and triples happen when a batter reaches second, third base after hitting the ball. 
Handicappers may bet whether a particular batter gets a single, double or triple, all in the same bet. 
Home run, walk, or hit-by-pitch
When a home run is scored, the way the ball is hit allows the batter to circle the bases and reach home, while the defensive team makes no errors. 
A pitcher needs to throw four pitches outside the strike zone for a walk to be registered during a baseball game. The hitter shouldn't swing any of them. 
A hit-by-pitch, also known as HBP, occurs when a better's equipment or the batter per se is struck directly during a pitch. 
Handicappers may bet whether any of the above will happen in a game. 
For a strikeout to happen, the batter needs to rack up three strikes on the at-bat. In most cases, this means he is out. If the pitcher delivers the final ball of the out, he is awarded the strikeout. 
Handicappers may bet on how many strikeouts a pitcher will have. 
For a groundout to happen, a batter needs to be put out in a specific manner for a groundout to happen. The defensive player catches the ball and throws it to his team member at first base before the batter reaches the spot. Another option is for the batter to record an out through a fielder's choice. 
In baseball betting, you can bet on the number of groundouts in a game or associated with a particular batter. 
When a flyout happens, the batter hits a ball in the air, and the opposing defender catches it before it reaches the ground. 
Handicappers may bet on the number of flyouts per game, choosing a baseball over under formula.
Asian Handicap betting market in baseball
Asian Handicap started in Indonesia. This betting system removes the draw option, meaning bettors may choose between two options: their team may win or lose.
The market assigns teams with a positive or negative handicap. The winning team has to have more goals after applying the given handicap for a bet to be won. This approach provides an advantage to the underdogs.
If the two teams have the same score, after handicaps are applied, the bet is canceled, and bettors get their money back.
Live, in-play bets
Live betting has been a revolutionary approach to baseball betting because it brought excitement and engagement to the table. The unique experience enables fans to generate profits by using their betting experience, know-how, and attention to detail in real-time, while the game is played.
To help sportsbooks operators offer live baseball (and many more sports) betting to their audiences, OddsMatrix Sports Data API offers live odds updates through XML feeds and data API, pushing baseball odds, scores, and rankings in real-time.
Examples of live bets preferred by bettors include:
When the game is in a tie, extra innings are required. Depending on how fast the teams solve the scoring situation, the game may take hours to finish. In such a scenario, the pressure is enormous for players, fans, and bettors alike, so everyone gets an adrenaline rush. 
This reaction translates into handicappers being keener on placing live bets. Things get even more complex at this stage because more variables arise. Before placing bets, bettors should consider stamina, morale, and historical statistics. The market is a must for sportsbook operators. 
The race to runs is a live bet that is popular with handicappers. With this market, bettors back up specific teams to reach a particular number of runs, from 1 to 7 or even more, in the game first. 
There is another version of this bet where handicappers bet that neither team will score X+ runs. To reach the total, handicappers may back either team or neither. 
Winning live margin bets focus on the score difference between the winning and losing team. For example, a winning margin of +4 means that the winning team will overcome their opponents by 4 points. 
The OddsMatrix baseball data API covers the above live betting markets and more. Discover them all and get started with one of the industry's most precise live data services.
The baseball totals betting system, and why it is so popular with bettors?
When it comes to baseball, there is one market bettors enjoy betting on the most: the hit totals. Mainly when one of the two scenarios applies: either both teams have good pitchers on the mound or hit poorly. The hit number will be lower than usual in these cases, making the game and the over more attractive.
A low-scoring game, for example, could go into extra innings and, thus, create opportunities for more at-bats and live betting markets.
On the opposite side, if one of the two starters has a bad day, the bet will be settled rapidly, resulting in a quick win.
Types of baseball totals betting markets include:
The combined total score is the number of runs scored by both teams at the end of the games. 
Handicappers may also bet on the total number of runs scored by a particular team. This type of market is called the "team total score" and is also expressed in the baseball over under formula. 
The total team score is calculated as a percentage of the total combined score, taking into account the favorite team with more chances of winning.
Populate your betting offer with the most famous baseball betting markets
The OddsMatrix Baseball Data API covers more than 32 betting markets, giving bettors the possibility to bet on daily events.
Grow your sportsbook with popular baseball betting markets like Asian Handicap, Over/Under, or Home Away and baseball statistics, live and pre-match odds for the most popular baseball events.
Contact us and gain access to the most precise baseball data services.