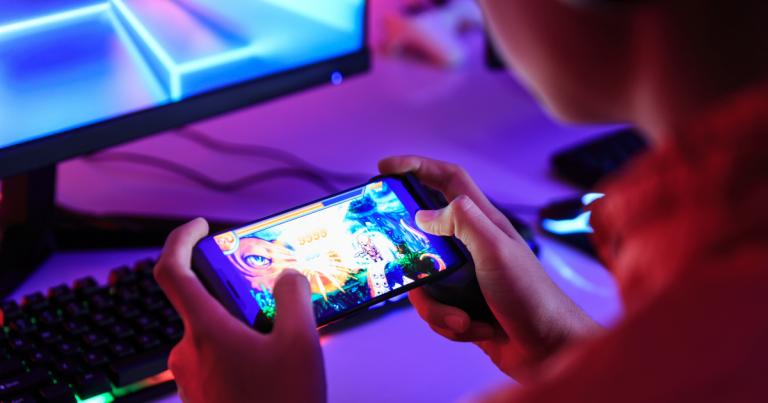 The esports scene has experienced tremendous growth in the past years. Bettors started transitioning from traditional sports betting to betting on esport competitions because it is more accessible, and these tournaments are more frequent, easier to watch and bring a breath of fresh air to the betting scene.
Mobile esports is still a relatively new market in the European and US regions, but it thrives and has a well-established presence in other territories. More so, the market is expected to grow exponentially in the following years.
Currently, mobile games make up a huge gaming segment, leading companies to attempt and jump on the fame train. The increased number of games entering the market helped the world of esports as well. MOBAs that involve competing against other players became really popular, as shown by statista. Mobile Legends: Bang Bang had over 4,700,000 downloads in July 2022. A game as popular as this one would obviously make a great esport title as well.
Since tournaments, leagues, and various other competitions involving mobile games are gaining more and more popularity, we decided we'll provide more coverage for esports betting through our product offering.
Back in 2021, we introduced Valorant, a very popular eSport, in the OddsMatrix portfolio of esports betting odds. Today, we'll showcase the newest esports additions to our portfolio, three popular MOBA games.
League of Legends: Wild Rift
League of Legends: Wild Rift (shortly known as LOL: Wild Rift) is a multiplayer online battle arena (MOBA) for mobile devices developed and published by Riot Games. The game is an abridged version of its famous PC counterpart, League of Legends.
Although the game was built from scratch on a brand-new engine, it retained many similarities with its original. Just like in League of Legends, the players control unique characters (called champions) with special abilities and battle against each other or AI-controlled units in teams of 5.
The two battling teams enter the game on opposite sides of the map with the goal of destroying the enemy base before their base gets destroyed by the enemy. The champions increase their strength throughout the game by gaining experience points, levelling up, and collecting powerful items.
LOL: Wild Rift has three game modes. The normal games, where there is no rating and almost no restrictions; the ranked game, which is more competitive and has some restrictions in order to keep the matches balanced; and All Random All Mid (ARAM), another fun and a casual game mode that has players battle it out on a single lane.
The following markets are now available for LOL: Wild Rift:
• Home Away
• Home Draw Away
• Kills Handicap
• Kills Over/Under In Time Range
• Kills Scored Odd/Even
• Kills Scored Over/Under
• Map Time Over/Under
• Maps Handicap 25.00%
• Team Number of Kills Over/Under
• Team To Destroy Tower X
• Team To Slay Baron X
• Team To Slay Dragon X
• Team to Score Kill X
• To Draw First Blood
• Towers Destroyed Over/Under
Mobile Legends: Bang Bang
We're adding another fun MOBA to our portfolio. Mobile Legends: Bang Bang, commonly referred to as ML, is a game developed and published by Moonton. It closely resembles League of Legends, as they are both MOBAs.
The game pits two teams of 5 people against each other, with every player choosing to play a unique hero. It is a free-to-play title for mobile, with in-app purchases of skins and other non-gameplay-altering elements.
Similarly to other MOBAs, the game's objective is to take down the enemy base. There are multiple game modes, including ranked and classic, and special event modes, such as arcade, which include interesting various strategy-based sub-games.
Following such a great success, Moonton, the company behind the game, entered the esports scene by creating several regional tournaments dubbed Mobile Legends: Bang Bang Professional League (MLP). This tournament includes Southeast Asia, Latin America, the Middle East, and North Africa, and they serve as qualifiers for the Mobile Legends World Championships. These tournaments had participants from a total of 15 countries, and the number is still growing as the game gains more popularity.
We cover five betting markets for Mobile Legends: Bang Bang:
• Correct Score
• Home Away
• Home Draw Away
• Maps Handicap
• Maps Over/Under
Arena of Valor
The last mobile game we configured for the OddsMatrix esports portfolio is Arena of Valor. The MOBA is an international adaptation of Honor of Kings. Arena of Valor was one of the six esports featured at the 2018 Asian Games, 2019 Southeast Asian Games, 2021 Asian Indoor and Martial Arts Games, and 2021 SEA Games.
The multitude of Game modes, catered for 1v1, 3v3, and 5v5, exciting gameplay, and unique heroes make Arena of Valor a great competitive game, with extensive betting markets available.
We cover the following markets:
• Home Away
• Correct Score
• Maps Handicap
• Maps Over/Under
Currently, the OddsMatrix Odds API offers pre-live coverage for the three esports, but live data coverage is underway as well and coming soon enough.