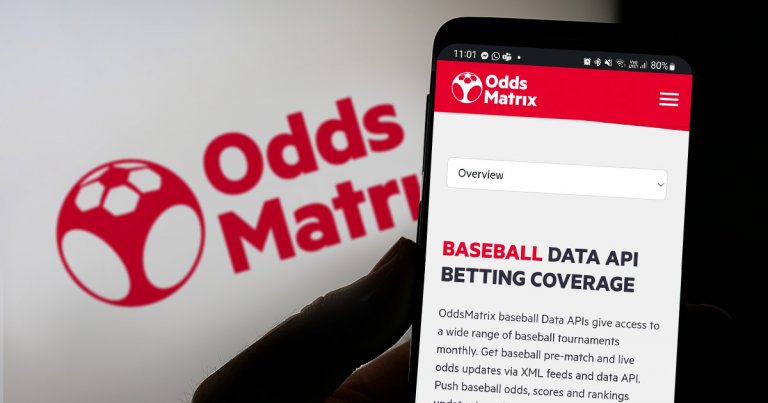 We're back with a small summer update. There are plenty of things to talk about. Besides the updates and improvements to existing systems and new features, we regularly add new markets and sports disciplines to our sportsbook offering. The most exciting news we're going to discuss today is a newly added sports discipline and new baseball betting markets.
Sumo Enters the Ring
Let's start with the hottest topic of today. We officially included one of the most sought-after and fascinating sports disciplines from the orient in our sportsbook offering – Sumo. This ancient sport is a form of competitive combat wrestling.
The ritual originated as a battle between gods to decide the possession of the Japanese lands. It was first practiced as a type of ritual dance, performed as a form of prayer meant to bring wealth, fortune, and a good harvest. Sumo started off as an unregulated form of wrestling until later, during the Japanese Middle Ages, when the sport left the imperial court and became a popular event among the masses, even attracting the first sponsors and forms of betting.
Oda Nobunaga was an avid fan of the sport. He organized a tournament of 1,500 wrestlers in February 1578. Due to a large number of competitors, circular arenas were delimited inside the castle to allow multiple battles to occur simultaneously without interfering with the crowd. This market the invention of the dohyo, the official Sumo ring.
Sumo is filled with ancient traditions. It has kept most of the rituals to this day, such as the use of salt for purification or the strict and highly regimented life as a rikishi. Professional sumo wrestlers must live in communal training stables, where all aspects of their daily lives, including their meals and how they dress, follow a strict and ancient tradition.
The OddsMatrix betting data currently covers pre-live matches and match winner markets for Sumo, with more options to be added in the near future.
New Baseball Betting Markets
Since we're constantly working to promote bettor engagement, we extended our baseball betting data offering with a ton of new betting markets. They will allow operators who use our product to catch bettors' and enthusiasts' attention, giving them more options, customizability, and a more enjoyable betting experience.
There are 22 new baseball betting markets:
Both Teams to Score X Runs
Team to Score First and Win
Race To X Hits
Team Hits Over/Under
Home Team to Bat 9th Inning
Home Run X Type
Lead After Inning X
Pitcher Outs Over/Under
Pitcher Earned Runs Over/Under
Pitcher Hits Allowed Over/Under
Pitcher Walks Allowed Over/Under
Pitcher to Record the Win
Player Runs Over/Under
Player Home Runs Over/Under
Player Hits Over/Under
Player RBIs Over/Under
Player Singles Over/Under
Player Doubles Over/Under
Player Triples Over/Under
Player Total Bases Over/Under
Player Stolen Bases Over/Under
Handicap and Totals
The OddsMatrix XML sports feeds cover 28 baseball competitions, and over 5,900 events, in 10 countries, including international baseball events.
Baseball betting is massively popular among fans due to the fact that it is one of the few professional sports that is played during the summer sporting calendar, with a variety of matches being played each day. Sometimes, teams can even get to play six or seven games in a week.
Another thing that appeals to the punters, making baseball a sought-after game in the betting industry, is the technological advancements that collect precise data about every physical element in the game, including speed, directness of routes to the ball by fielders, the movement and rotation speed of pitches, and so on.
Thanks to this data, bettors no longer need to have a lifetime of experience to get an idea of how the game will unfold. They can take advantage of this data instead, easily determining how teams hit during the day or night times, against left or right-hand pitchers, home or away. Properly making use of this information can give punters an edge and help them successfully predict the games.
What also makes baseball interesting to bet on is the fact that it is a game within a game. The sport is played in layers, and each layer (the season, the game, the inning, the person who's holding the bat, and the pitch) can be studied in detail, thanks to all the resources and information available to the public.
One factor that concerns bettors and baseball lovers around the world is the length of the matches. Some baseball games can last quite a whole (over three hours), and there is a lot of downtime, which might put off punters who are used to fast-paced games such as basketball and football.
There have been many attempts to speed up the games in the past, and although most of them failed, things are about to change. Commissioner Rob Manfred stated that he intends to institute a 20-second pitch clock in the regular season play when there are no runners on base. This is a clear indicator that baseball embraces technology and aims for the future instead of having a conservative approach to how it is played and broadcasted to its fans.
The 22 newly added basketball betting markets allow the operators who use the OddsMatrix Sports Betting API to offer more betting options and improve the punters' betting experience, increasing acquisition and retention rates.