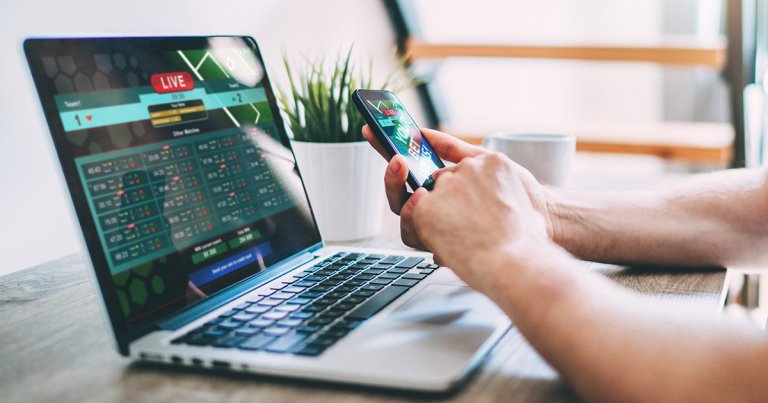 Necessity is the mother of invention, and bookmakers know this well. At a time when global sporting events were getting canceled, due to COVID-19 restrictions, betting operators had to find additional income streams that would satisfy bettors in their quest for thrilling, engaging experiences.
Some sportsbook operators showed flexibility and enriched their offerings by adding virtual simulated sports to their offering. An innovation in the world of online sports betting, OddsMatrix supports bookmakers by offering simulated and esports data feeds through our sports data APIs. This contributes to the creation of new opportunities for online betting operators and their customers.
Two years later, what appeared to be a temporary solution is an official business direction that has gained its share of fans. This article focuses on whether simulation sports will gain even more traction when it comes to bettor preferences.
What are Simulation Sports and How to Bet on Them?
Simulated sports betting happens when people bet on virtual competitions played out by artificial intelligence (AI) without human involvement.
Using algorithms that consider various factors, like team stats and player data, AI-powered computers are matched up against each other and people can bet on these virtual games.
What Makes Virtual Simulated Sports Different from Esports in Terms of Play and Betting?
In the beginning, the only alternatives to traditional sports we had consisted in esports played by humans. Today, we have a whole new world of sports betting opportunities that is based on AI technology.
Simulated or virtual sports shouldn't be confused with esports, as they have several differences.
Simulation sports or virtual sports are inspired by traditional sports. In this case, a random number generator (RNG) establishes the results, through advanced algorithms, and there is no human agency involved in the outcome of the match.
Virtual sports are devoid of human agency, since the matches and their outcome are simulations based on several variables, such as the teams' actual statistics, players' abilities and conditions. This means that bettors will need to have different strategies for simulation sports betting versus esports, where human traits or errors are taken into account as well.
Simulation sports may take place at any time without being impacted by restrictions, league schedules, or other factors that affect offline and online human competitions. Fans may choose between football, horse racing, trotting, tennis, darts, cricket, cycling, and basketball.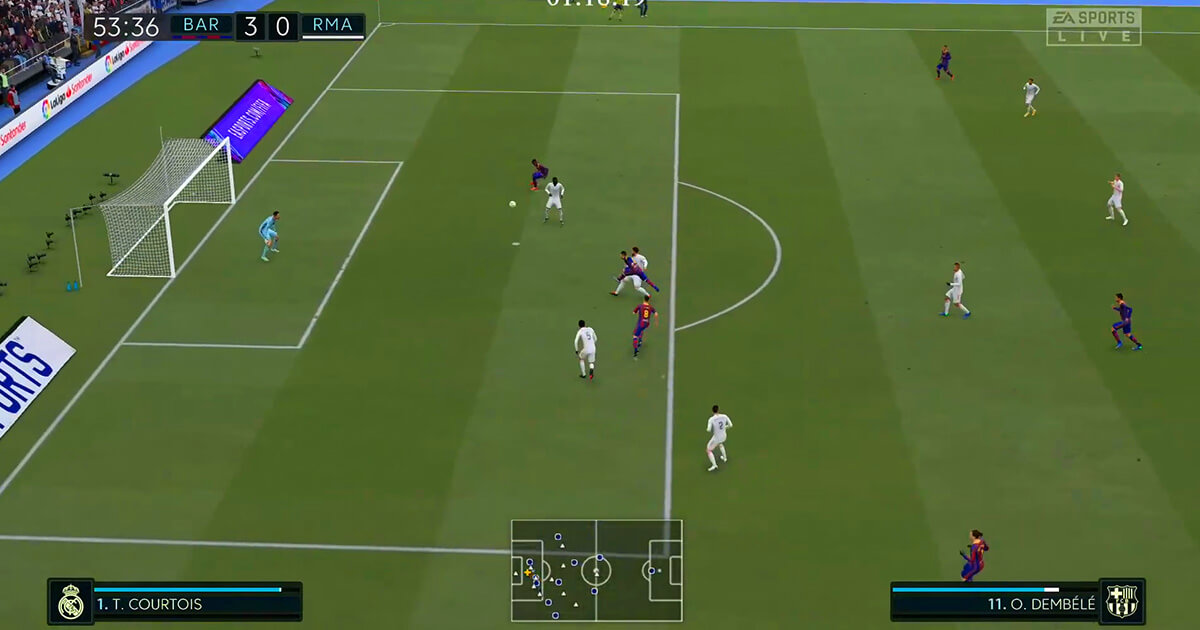 Expand your sportsbook offering by adding non-stop virtual and simulated sports betting options like Betradar's Simulated Reality League or virtual ECOMP Football and Basketball from Beter.
Esports refers to a competition where two teams or individual contestants play against one another. In this case, the critical element that makes it stand apart from simulated sports is the human component, the fact that, behind each player, there are actual people who use their skills and strategies. This means that, when placing bets, punters may take into account the statistics and specifics of each player behind the screen. Popular esports include CS:GO, FIFA, NBA2k, DOTA, and LOL.
According to The State of Esports Betting report, issued in May 2020 by EveryMatrix, esports has also increased in popularity as more and more bettors show interest in the phenomenon.
How do simulation sports work?
The idea of all simulation sports is to recreate the traditional sport as closely as possible. If betting on a simulation played out by AI seemed like a crazy idea before COVID, sports fans now realized that watching and betting on these games is actually a lot of fun.
Simulation sports give you a glimpse into what the world of sports would look like if it were played strictly at a virtual level. With technology advancing at the current pace, we can only expect sims to keep rising in popularity.
Is simulation sports betting fun for bettors?
Sim sports bettors enjoy exciting games filled with surprises. The high quality of the streaming draws much attention to the phenomenon, as today's Internet connections ensure followers a good, entertaining content experience. In this context, it is pretty understandable that bettors often get highly engaged in what is happening, as if they were watching the real thing.
Another aspect that makes bet simulations fun is that fans may enjoy seeing iconic teams in their prime, thus benefiting from the timeless technological approach.
These types of bet simulations are particularly exciting for those who appreciate the mathematics of winning, who focus on statistics, and want to remove variables like weather changes and players' physical and emotional states.
Most popular simulation sports among bettors
Similar to traditional sports, the most popular simulation games that bettors enjoy are football, tennis, and cricket. Fans can enjoy and bet on their favorite sports that are played out in Simulated Reality Leagues (SRL) – sporting events that are made out of computer graphics imaging that simulates real-life events.
Born from the need for sports betting entertainment during the pandemic, SLRs are generated using information like the vital statistics of players, their form, and playing history and also simulate the climate where the games are set. All these factors add up to an accurate representation of the real-life sport.
Simulated Reality League Football offers pre-match and live-betting opportunities for important competitions like the English Premier League SRL, the Bundesliga SRL, the La Liga SRL, the Seria A SRL, the Russian Premier League SRL, the Turkish Super League SRL, the Greek Super League SRL, and many others.
Simulated Reality League Cricket brings fans betting opportunities on matches from competitions like the Premier League SRL, Pakistan Super League SRL, T20 International SRL, and more.
Simulated Reality League Tennis – ATP and WTA tournament fans can bet on their favorite simulated sport based on comprehensive, real-life data with year-round tennis betting opportunities.
Get game analysis and full-league results tables with OddsMatrix's exclusive content for bookmakers and sportsbook providers.
Popular simulation sports betting markets
Given the games' complexity and realism, bookmakers have many opportunities to add betting markets to simulation sports, as they may use the same ones available for real-life events.
This includes everything from point spreads, Asian handicap betting, first goal/touchdown, and Over/ Under. Simulation sports are virtual alternatives to many (if not most) traditional sports and competitions, from football to greyhound and horse racing, thus the betting opportunities are also abundant.
Sports simulations betting versus traditional sports betting: what the future of sports betting holds
Although they have existed for years, the pandemic has increased the popularity of simulation sports betting, offering those passionate about traditional sports betting a chance to enjoy the practice even in a world where games got canceled due to restrictions.
Nowadays, though, sim sports are no longer an alternative to real-life sports but an attraction themselves. Punters appreciate sim sports betting for its constant availability—they may gamble at any time, no matter the day, the hour, or the season. Moreover, unlike traditional games, sim game fans can watch as many games as they want without waiting for the real-life event.
Bettors are drawn by the games' outcomes, which are often surprising since they are based on complex algorithms focusing on objective factors. This is why the results are less predictable than in traditional sports. As a downside, some conservative bettors may be less interested in betting money on AI-powered games, missing the human component that they feel adds flavor and excitement to games.
Looking at the future of sports, we can say that traditional sports betting isn't going anywhere and will still be the essential source of income for the betting industry. However, the market is diversifying, and simulated sports betting attracts many fans.
OddsMatrix covers a wide range of traditional sports and popular simulated sports, like football, tennis, and cricket throughout BetRadar simulated Reality League data. Our solutions offer you real-time betting odds, scores, and settlements that enable you to provide entertaining and trusted betting experiences. Contact us and enjoy access to the most precise sim sports data services out there.