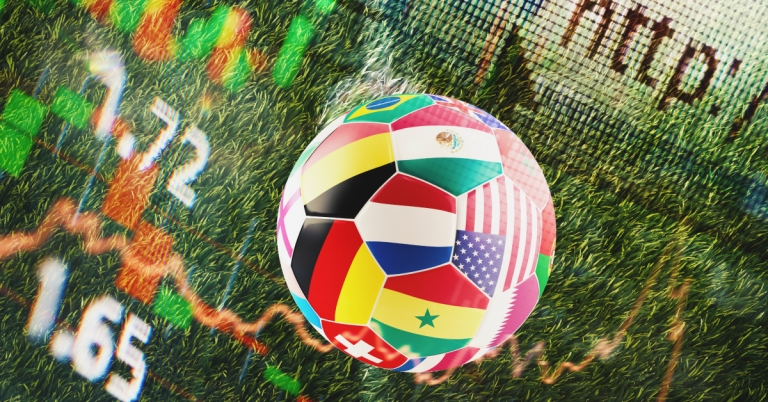 Sports betting is a popular form of gambling that involves placing bets on the outcome of a sporting event. While some countries have strict laws against sports betting, others have legalized it and regulated the industry. In these countries, sports betting is a lucrative business that generates significant revenue for the government and creates jobs for thousands of people.
At OddsMatrix, we are familiar with the countries that allow sports betting and support brands worldwide, providing reliable odds and fixtures that enable them to attract and retain bettors. We work with over 50 companies operating in the United States, Europe, CIS, and South America and are constantly expanding our footprint.
The countries we will discuss in this article include the United States, the United Kingdom, Australia, and Canada. These all have a long history of sports betting and have developed a well-regulated industry enjoyed by millions of people.
The United States
In the United States, sports betting was illegal for many years, but this changed in 2018 when the Supreme Court ruled that individual states could decide whether to legalize the activity. Since then, 31 states and the District of Columbia have approved legal frameworks that allow sports betting. The practice is legal in another five states – Florida, Nebraska, Ohio, Main, and Massachusetts – but has yet to be operational. 
According to Statista, the U.S. sports betting industry registered $4.33 billion in revenue in 2021. The practice is particularly popular with the 35-44 age group. According to another survey by Statista conducted in January 2023, "survey respondents who were between 18 and 34 years old were the most likely age group to have engaged in betting on sporting events in the United States".
Moreover, figures the American Gaming Association recorded in September 2022 showed that almost 47 million Americans planned on placing wagers on the season's NFL games. 
The OddsMatrix American Football Data API offer access to a wide range of tournaments and events, including the American National Football League, ensuring your platform benefits from football odds, scores and rankings updates in real time. 
Canada
Canada also has a long history of sports betting, as the practice has been legal since 1985, provided that bettors would place wagers on parlay bets run by provincial lotteries. It was only in August 2021 that the federal ban on single-game sports betting was officially lifted. Still, full-rights sports betting wasn't launched immediately, as it took regulators months to create the proper framework. 
On April 4th, 2022, casinos and sportsbooks allowed punters to place wagers on their favourite sporting events. The first industry players to open operations in Ontario were BetRivers, BetMGM, Caesars, and PointsBet. Fanduel and DraftKings followed suit. 
According to Statista, revenue in the online sports betting market is projected to reach $0.84 billion in 2023. That's not all – user revenue is expected to show an annual growth rate of 11.75%, resulting in a projected market volume of $1.31 billion by 2027.
But no statistic showcases the growth of this industry in Canada better than the user penetration. User penetration is projected to reach 42.1% by the end of 2023 and a staggering 59% by the end of 2027. This makes Canada the country with the highest user penetration in the world.
Europe
The sports betting market has seen tremendous growth in Europe too. The market is projected to reach a revenue of $15.5 billion by the end of 2023, and $20.22 billion by the end of 2027.
The legislation on sports betting differs from country to country since no single regulatory piece covers the entire region. Most countries have licensing authorities that usually require them to base some of their operations in a specific jurisdiction. 
Online sports betting is also legal in many European countries, allowing people to place bets conveniently in their homes. According to the "European Online Gambling – Key Figures 2022" report, issued by the European Gaming and Betting Association (EGBA) in partnership with H2 Gambling Capital, there are 225 online gambling and sports betting licenses in Europe across 21 European countries where sports betting is legal. 
The United Kingdom
In the United Kingdom, sports betting has been legal for many years and is a significant contributor to the economy. In 2021, the sports betting industry generated over $5.4 billion in revenue. As of 2023, the industry as a whole is estimated to be worth over $17.4 billion. 
The country has a rich history of sports betting, dating back to the early days when people would place wagers on horse races and rooster fights. Nowadays, the most popular games are soccer (European football), horse racing, tennis, and Formula 1, all covered by OddsMatrix. 
As one of the most active countries where sports betting is legal, the U.K. also benefits from a well-established regulatory framework for the industry.
France
France is one of the world's top countries with legal sports betting. Its passionate punters are legally allowed to bet on sports and esports as long as they choose a provider licensed by French regulators. As the second most prolific market in Europe, France registered a total revenue of $4.6 billion, in 2021, according to GlobalData. 
The regulatory body, ARJEL (Autorité de régulation des jeux en ligne/Regulatory Authority for Online Games), is responsible for issuing licenses, auditing sports betting companies, and identifying and fining unauthorized bookies. 
According to the latest data published by ARJEL, the non-casino gambling sector brought in $5.6 billion in the first half of 2023.
Italy
Sports betting has been legal in Italy since the Mussolini era when all gambling activities were regulated by the Legislative Decree no. 496 of 1948. It was later, in 2006, that the country also legalized online sports betting. 
Latin America
Latin America is an emerging market for sports betting, as the industry was assessed in 2020 at $1.3 billion. Still, the number is expected to rise to $3.4 billion by 2025, showcasing the region's enormous potential. 
Regarding the legal framework, the issue with South America is that the betting legislation is fragmented, and each country possesses different, unclear regulations and laws dating back to colonial times. 
Gambling Insider's report (last updated on June 22nd, 2023) lists Argentina, Brazil, Bolivia, Chile, Colombia, Costa Rica, Guyana, Mexico, Nicaragua, Panama, Paraguay, Peru, Uruguay and Venezuela as the countries where online sports betting is legal. Leverage may vary in terms of regulated sports betting and regulated casinos.  Out of all, Argentina is the most betting-friendly country in South America.
Argentina
In Argentina, sports betting has been legal for years, but each province is free to enact its legislation. More than half of the 24 jurisdictions allow online sports betting, while only a few require international operators to open headquarters in Argentina.
The provinces enabling sports betting activities are licensed by the Lottery of the City of Buenos Aires. 
Africa
Sports betting is extremely popular with African locals that enjoy wagering on horse racing, cricket, rugby, or European football. Still, the industry is regulated in almost half of the continent's countries, with Nigeria and Kenya providing best practices examples. 
Nigeria
Sports betting is legal in Nigeria, as the Nigerian Lottery Regulatory Commission regulates brick-and-mortar and online activities. The industry is quite relevant for the country, as it represents an income source for the state and provides jobs and business for small and medium local companies.
Kenya
Yes, sports betting is legal in Kenya. In Kenya, sports betting was legalized in 1966 when the Betting and Licensing Board was established. Online operations were only regulated in 2011 when the federal government made them legal.
The Asia Pacific region
Sports betting is huge in the Asia Pacific region, with APAC's market size reaching a staggering $21 billion in 2021. 
India
India is one of the countries where sports betting is legal only when it comes to horse racing, considered a game of skill. 
The country's industry is regulated by two primary laws, the Public Gambling Act of 1986 and the Technology Act of 2000. While these generally prohibit sports betting, they also foresee that individual states may make their own legislation. 
In this context, states like Sikkim, Meghalaya, and Nagaland provide laws that authorize sports betting.
The Philippines
A destination for worldwide tourists, the Philippines is a betting-friendly country divided into two zones regulated by two different authorities. The First Cagayan Resort and Leisure Corporation controls the Cagayan-Freeport area, while the rest of the country is governed by the Philippine Amusement and Gaming Corporation (PAGCOR). 
Retail bookies may offer their services to bettors in the Cagayan-Freeport Area, those outside them, or both. In this latter case, they need to respect the laws of both governing bodies or be based internationally, as this means national regulations don't limit them.
Australia
In Australia, sports betting is legal, provided wagers are placed before the game starts. According to the Australian Interactive Gambling Act 2001 (IGA), offering live betting options to punters via the Internet is an offense. Australia still makes the list of countries that allow in-play sports betting through the phone or in brick-and-mortar locations. 
According to Ibis World, the market size, measured by revenue, of Australia's horse and sports betting industry was assessed at $6.4 billion in 2022.
People in Australia not only love to watch and play sports, but they also enjoy placing wagers on them. The most popular choice is golf, followed by football, American football, Australian rules football, rugby, and cricket.
With OddsMatrix, sports betting brands make it in the countries where sports betting is legal
OddsMatrix enables you to start and expand your operations in countries legalizing sports betting. Our products and data APIs help you deliver remarkable, trustworthy experiences to users, so you can also benefit from relevant market share and make your business flourish. 
Contact us, and let's discuss how our time-tested solution for delivering betting odds, scores, and real-time settlement, can help you make it in the countries where sports betting is legal.