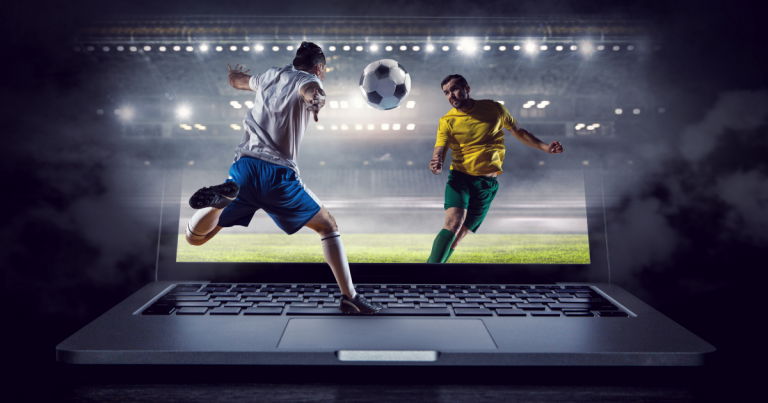 To successfully run your online sports betting business, you need to offer users a wide range of reliable, friendly features and trustworthy odds that improve your website's user experience. You will need to be able to tweak and customize your odds – the perfect answer to that is finding a bookie software that is omnichannel, allowing you to manage products and players across all channels (web, mobile, and retail).
Luckily, nowadays, we have easy access to the latest technology and the best bookie software available. You don't have to reinvent the wheel and find solutions yourself, as the market is full of fantastic software meant to help you scale your sports betting business while keeping your bettors happily engaged and entertained. The challenge with the diversity of sports betting software is to set a line for just how many you want to subscribe for. To avoid spending too much on subscriptions and partnerships with various sportsbook software providers that promise to help you scale your business, you will need to find a complete solution that covers multiple aspects of your business.
OddsMatrix is a scalable platform that offers the best odds coverage, bonus campaigns, cash-out and bet builder features, and more. This article will provide a tool stack of sports bookie software features that can help you scale your business and showcase some benefits you can reap from using such software.
The benefits of using sports bookie software
Automation
Choosing the best sports bookie software helps sportsbook providers ensure odds are automatically generated and constantly updated, following carefully created algorithms that have been tested over time. Such an approach enables you to offer reliable, accurate results, fixtures, and statistics that attract bettors online. However, if you consider it necessary, you can personally tweak odds since some bookie software solutions, like the OddsMatrix Bookmaker Feed, offer complete flexibility and control.
Moreover, automation also comes in handy when it comes to other operational aspects. You don't have to accept bets manually anymore, which frees a lot of time you can put into defining and implementing your strategies.
Positive and engaging experiences for the bettors
The best bookie software contributes to a better, enhanced user experience, making the digital journey seamless and smooth. Instant results, constant updates, visibility over scores, and lines make bettors trust betting platforms and generate positive experiences that keep them motivated and engaged.
In time, this approach enables you to foster a good reputation among betting communities and constantly attract new users at lower costs.
Record-keeping
In the early days of betting, when there were no sports bookie software solutions, agents used pen and paper or spreadsheets to keep track of each bet placed with them. The more customers they had, the more complex the process.
Nowadays, things happen instantly, as bets are managed and processed automatically in real-time. This saves agents valuable man-hours and enables them to focus on what they can make a difference in, like attracting new customers and offering more value to existing ones.
Avoiding human error
When agents aren't involved in record-keeping or odds generation, the chances for human error decrease considerably. Automating processes with bookie software makes it easier to standardize things and significantly reduces loss of money due to mistakes, negligence, or poor decision-making.
Access to betting data across many different sports
Bookie website software helps sportsbooks expand their offering, giving them access to worldwide sports events and competitions. The OddsMatrix Sports Data API covers over 14,799 competitions, 1,000,000 sports live events / year and more than 900,000 sports pre-live events / year.
Our solutions help bookmakers attract bettors, inviting them to place their money on 70+ of the most famous traditional sports disciplines, like football, tennis, handball, ice hockey, and horse racing, while providing odds and fixtures for 23 esports titles.
Different bookie software options to choose from
Nowadays, creating a trustworthy, highly efficient sportsbook website is more accessible, thanks to the wide availability of sports bookie software options. Choosing the right ones is what will set your business apart from competitors.
To make the best decision for your brand, we recommend assessing your options, looking at everything from features to ease-of-use, flexibility, and customization, as well as placing high importance on integrations, implementation support, and security standards. Especially in the sports betting industry, these are crucial aspects you can't neglect.
Sports betting platform solutions
Accurate odds and fixtures represent the backbone of every successful betting platform. This is why identifying the best sports betting tools is crucial.
OddsMatrix offers fully managed sportsbook software solutions that combine modern front-end and sophisticated back-office features with proprietary risk and trading capabilities. This approach helps operators have complete visibility and command of their sports betting offering and management process.
The OddsMatrix Sports API helps bookmakers create customizable odds selections that differentiate them from the competition, enabling them to position themselves as key industry players.
Moreover, with our esports-hosted solutions, you can quickly add an esports tab to your existing front end and fully integrate it with your wallet and player session handling. This enables you to expand your betting options and attract a more diversified pool of users.
Player account management software
The ability to satisfy and anticipate customer needs is mandatory for successful sports betting businesses. Advanced player account management software enables you to view customer information and betting behaviours, thus providing an excellent source of data for marketing.
This way, your team can access advanced analytics dashboards that enable them to make data-driven decisions quickly, enhance user communications, and customize offers.
Turnkey sports betting software
Turnkey sports betting software helps you customize and control each element of your website, to create a unique UI that appeals to users. Playing with content and visual elements, like buttons, fields, and imagery, you can generate platforms that reflect your brand's personality, identity, and values, ensuring you remain relevant and memorable among your audience pool.
Turnkey sports betting software usually works based on design templates that you may customize according to your own needs.
Fantasy sports prediction software
Fantasy sports have grown in popularity over the past years, making sports prediction software one of the most requested online bookie software.
The most complex, best-equipped fantasy sports bookie software solutions offer many features, enabling players to participate in multiple pools worldwide or create private pools. They also facilitate rule customization, league creation, and bonus questions that appear throughout certain game levels.
Good fantasy sports prediction software offers ranking features that acknowledge and reward users and live scoring, fostering healthy competition and increasing engagement.
Pay-per-head Bookie software
Pay-per-head sports bookie software helps bookies take their business online and externalize daily tasks, focusing on growing and attracting more users. By paying a per-player weekly fee, bookies receive access to software and services that takes care of all significant technical and operational aspects, from creating and moving lines or grading wagers to generating secure, compliant websites or offering 24/7 call-center services.
Advanced options can also provide real-time analytics, player watch reports, and even the ability to chat directly with users.
When choosing the best pay-per-head bookie website software, we recommend you pay attention to how much control you have over the board. While some services make you adhere to their lines, others offer more flexibility, enabling you to move them as you consider suitable.
Payment processor
Identifying the best payment gateways for your sportsbook business is crucial because each choice impacts your bottom line and the bettor's experience.
Since betting is considered a high-risk industry, not all payment processors cater to companies in the field. You need to identify brands that are familiar with the requirements and accept sportsbooks. Once you do that, you must look at their KYC procedures, authorizations, commissions, your funds' security, and settlement terms and conditions.
Having a payment processing solution like MoneyMatrix is a regulatory must in the industry. It offers 300+ payment options, covering 150+ currencies, risk management and KYC verification solutions in 250+ countries. MoneyMatrix ensures that payment processing remains simple, secure, and reliable.
You also need to consider how you process payments impacts the way your users perceive you. Players also want to ensure their card and wallet details are kept safe in highly secured, compliant environments. Anything that looks unprofessional or makes them feel uncertain will dramatically reduce your conversion rates, proving that the payment experience can make or break your business.
Apart from security, your bettors also expect convenience when depositing and withdrawing funds, so having multiple options is a must. The most successful bookies ensure customers can pay using credit and debit cards, bank wires, e-wallets, and cryptocurrencies.
Affiliate systems
Affiliate sports bookie software helps you expand your audience pool and increase traffic and sales. Choosing the right platform enables you to create, manage and track your affiliate marketing programs, work with multi-tiered commission models, adapt your strategies and terms to different markets and regions, and have complete visibility over each affiliate's statistics.
Moreover, the best affiliate bookie online software allows you to automate payments or choose the manual option if you want to add an extra layer of human review to them.
Ace sports betting with OddsMatrix
Leveraging modern sports bookie software for your online business or modernizing your retail opens up many possibilities and enables you to scale your business and constantly attract new users. The market for bookie software is rich in options so that you may choose according to your business priorities, budgets, and technical criteria.
The software you choose for your business should enable you to provide the best betting experience to your customers and keep them engaged and entertained.
Contact one of our representatives today and learn how OddsMatrix can help you scale your business with solutions like live scores, match statistics, and pre-match and in-play betting data.