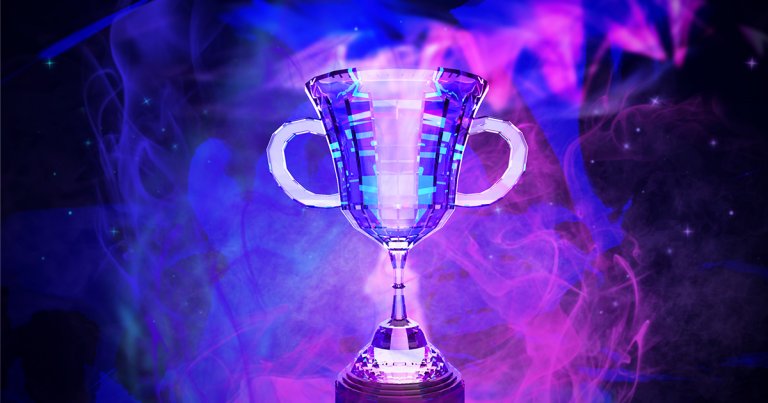 December is the last month of 2021, and it's filled with enticing and action-packed sports tournaments. Many famous teams will compete against each other in this festive month, marking the end of a fantastic year for sports.
There are plenty of major December sporting events happening, so there is a lot to talk about. We are finishing the year with a jack-of-all-trades, including football, American football, darts, basketball, ice hockey, and handball.
Football
This month is packed with important tournaments for Football fans all over the world. On the 7th, 8th, and 9th of December, we'll see the annual UEFA Champions League group stages unfold. Each one of them will kick off at 21:00 CET. The round-robin stage will commence in December, and the winners will qualify for the Round of 16, a double-legged knockout format, followed by a single-leg final. We provide live sports data coverage for all football tournaments and more.
Here's a list of the fixtures:
Tuesday, 7 December:
Group A: Paris vs Club Brugge, Leipzig vs Manchester City
Group B: Porto vs Atlético de Madrid, AC Milan vs Liverpool
Group C: Dortmund vs Beşiktaş, Ajax vs Sporting CP
Group D: Real Madrid vs Inter, Shakhtar Donetsk vs Sheriff
Wednesday 8 December:
Group E: Benfica vs Dynamo Kyiv, Bayern vs Barcelona
Group F: Manchester United vs Young Boys
Group G: Selzburg vs Wolfsburg LOSC
Group H: Juventus vs Malmö, Zenit vs Chelsea
Thursday 9 December:
Group F: Atlanta vs Villarreal
The legendary Spanish La Liga also has a busy schedule in December, kicking off with a game between Real Madrid and Athletic Bilbao on Wednesday, 1 December, and ending on 31 December with Valencia facing off against Espanyol.
This tournament will also feature other familiar names such as Atlético Madrid, Barcelona, Mallorca, Sevilla, Valencia, and many others, competing against each other to qualify for the following stages.
Another important football tournament that will unfold throughout December is the French Ligue 1, beginning on Wednesday, 1 December, with ten matches on the same day, featuring popular teams like AS Monaco, Paris Saint-Germain, Bordeaux, etc. This tournament will end on Friday, 31 December, with Valencia facing off against Espanyol.
This month, Italy's Serie A also has scheduled matches, debuting with standoffs between Bologna and Roma, Genoa and AC Milan, Inter Milan and Spezia, and Sassuolo and Napoli. The fixtures show that there are scheduled matches on most days in December, so enthusiasts will have plenty of Italian football to watch and bet on.
In December, the last important football tournament is Germany's Bundesliga, which has its Matchdays 14, 15, 16, and 17 during this month. Since there are so many games going on, here's a list of the matches:
Matchday 14, between 3-5 December:
Unión Berlín vs RB Leipzig
Leverkusen vs Greuther Fürth
Mainz 05 vs Wolfsburgo
Augsburgo vs Bochum
Arminia B. vs Colonia
Hoffenheim vs Eintracht Fr.
B. Dortmund vs Bayern
Stuttgart vs Hertha
B. MGladbach vs Friburgo
Matchday 15, between 10-12 December:
Colonia vs Augsburgo
Friburgo vs Hoffenheim
Hertha vs Arminia B.
Bochum vs B. Dortmund
Bayern vs Mainz 05
RB Leipzig vs B. MGladbach
Wolfsburgo vs Stuttgart
Greuther Fürth vs Unión Berlín
Eintracht FR. vs Leverkusen
Matchday 16, between 14-15 December:
Stuttgart vs Bayern
Mainz 05 vs Hertha
Arminia B. vs Bochum
Wolfsburgo vs Colonia
B. MGladbach vs Eintracht Fr.
Unión Berlín vs Friburgo
Leverkusen vs Hoffenheim
Augsburgo vs RB Leipzig
B. Dortmund vs Greuther Fürth
Matchday 17, between 17-19 December:
Bayern vs Wolfsburgo
Greuther Fürth vs Augsburgo
Bochum vs Unión Berlín
Eintracht FR. vs Mainz 05
RB Leipzig vs Arminia B.
Hoffenheim vs B. MGladbach
Hertha vs B. Dortmund
Friburgo vs Leverkusen
Colonia vs Stuttgart
Check out our football data feed API for more information about sports in December and the other months of the year.
Basketball
December has plenty of sports in store for fans. This is a busy month for Basketball players, thanks to the NBA season that will be broadcast this month, with matches scheduled every day (except for 24 December), so get ready for some action-packed games full of twists and unforgettable plays.
Watch popular, and fan-favourite teams such as the Atlanta Hawks, Denver Nuggets, Boston Celtics, Brooklyn Nets, and Los Angeles Lakers compete in December sporting events, trying to qualify to the tournament's next stage. Familiar faces such as LeBron James, Kevin Durant, or James Harden will surely put up a great show for fans worldwide.
Fans of European basketball also have plenty of games to watch. The 2021-2022 Turkish Airlines Euroleague regular season will begin Round 13 on 2 December with five matches:
CSKA Moscow facing off against Panathinaikos Opap Athens
Fenerbahce Beko Instanbul versing Monaco
Zalgiris Kaunas battling Baskonia Vitoria-Gasteiz
FC Bayern Munich taking on LDLC Asvel Villeurbanne
Real Madrid taking on Maccabi Playtika Tel Aviv.
The tournament started its regular season on 30 September 2021 with 18 participating teams, and it is scheduled to end on 8 April 2022. For more information visit our basketball data feed API.
Ice Hockey
December marks the 3rd month of this yearly NHL season. This year, it increased the number of its participating teams to 32 after adding Seattle Kraken to its rooster.
The tournament will kick off with six games in December, featuring teams like the newly added Seattle Kraken, Philadelphia Flyers, Ottawa Senators, and Detroit Red Wings, with even more popular teams showing up later during the month.
Overall, this NHL season is shaping up to be a great one, and it has a long way to go until it's finished in June 2022. The season began on 12 October 2021, as discussed in one of our previous articles. We're eager to see those ice skates slide and those pucks fly in the rink, so let's see what the event has in store for us.
American Football
American Football fans will see the 4th month of the 2021 NFL season unfold in December. The tournament will kick off on the 3rd day of the month, featuring a legendary game between the Dallas Cowboys and the New Orleans Saints.
This month, the final matchup will have the Washington Football Team and the Dallas Cowboys facing against each other, and it will be played and broadcast on 28 December.
Interestingly enough, NFL 2021 is the 102nd season of the league and the first to have a 17-game schedule instead of the regular 16.
The american football data feed API has more information about odds, fixtures, stats, scores, settlement, and more related to the sport.
Darts
Darts fans all over the world are probably screaming in excitement over the upcoming big event in the sport. The PDC World Darts Championship, also known as the William Hill World Darts Championship, will start on 15 December.
The event is the 29th staging of the tournament, and it will feature the best 32 players from the PDC Order of Merit, the 32 ranked players from the ProTour Order of Merit, and 32 International Qualifiers.
All the contestants from the ProTour Order of Merit Qualifiers and domestic Qualifiers will be pitted against each other in the first round. The winners will face the 32 players from the PDC Order of Merit in the next round.
The PDC World Darts Championship will feature the defending champion Gerwyn Price and other famous names like Peter Wright and Michael Smith. The event will last about two months, ending on 3 January 2022, and will have a prize fund of £2,500,000.
Handball
The last tournament that we're going to talk about is the IHF World Women's Handball Championship, which will be hosted in Spain between 1-19 December.
Over 32 teams from 5 confederations will compete for the grand prize in the 25th iteration of the event organized by the International Handball Federation.
Additionally, this is the first year when the championship will have 32 participating teams instead of the usual 24, after the IHF decided to change the rule on 18 October 2018. Let's see if the previous champions, the Netherlands, will defend their title successfully. Check out the handball data feed API and learn more about our coverage of the sport.
OddsMatrix supports all types of betting markets for these tournaments, offering both pre-live and live betting options and the most accurate odds in the industry. You can find information about all of the supported events and tournaments on the sports data feed API.