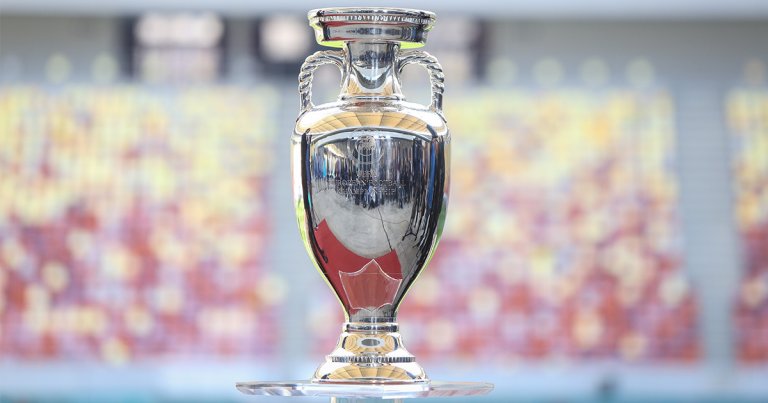 Sports fans worldwide will continue to be on edge in February 2022. The month is packed with tournaments for the most popular sports in the industry. Esports fans have plenty of things to watch as well since the world's biggest games are holding important and prestigious tournaments in February.
Football
February will be a busy month for football enthusiasts. There will be big and popular events like the UEFA Champions League and UEFA Europa League, and the betting scene will also be highly active, so sporting events enthusiasts have plenty of things to watch and do.
UEFA Champions League
The world's greatest football club competition, UEFA Champions League, will continue its series with the Round of 16, respectively, the first and second legs.
Each home-and-home series will be played over two matches (legs), and the team with the highest number of goals scored at the end of the second match will go up to the quarterfinals.
Paris Saint-Germain vs Real Madrid will be the first of the eight series that will kick off on 15 February, at the Parc des Princes, in Paris.
Sporting Clube de Portugal will face off against Manchester City on the same day. Next, we'll have two other matches between Inter Milan vs Liverpool, and R.B. Salzburg vs Bayern Munich on 16 February.
The tournament continues its 1st legs on 22 February, when Chelsea will verse Lille Olympique Sporting Club and Villarreal CF will verse Juventus. The last matches of February are scheduled for 23 February, with Atletico Madrid versing Manchester United and Benfica versing Ajax.
UEFA Europa League
In February, sports fans will enjoy the 51st season of Europe's second most popular football championship, the UEFA Europa League. The championship's final will be played on the Ramón Sánchez Pizjuán in Sevilla, Spain. It was supposed to take place on the Puskás Aréna in Budapest, Hungary, but it was changed due to the reschedule and relocation of the 2020 final.
Europa League will have the first legs of its knockout round play-offs on 17 February, with the following eight matches:
• Barcelona vs Napoli
• Zenit vs Real Betis
• Dortmund vs Rangers
• Sheriff vs Braga
• Sevilla vs Dinamo Zagreb
• Atalanta vs Olympiacos
• Leipzig vs Real Sociedad
• Porto vs Lazio
The second legs will happen on 24 February and will feature the following eight matches:
• Dinamo Zagreb vs Sevilla
• Olympiacos vs Atalanta
• Real Sociedad vs Leipzig
• Lazio vs Porto
• Napoli vs Barcelona
• Real Betis vs Zenit
• Rangers vs Dortmund
• Braga vs Sheriff
Other Football Tournaments
February is a busy month for other football competitions as well. England's Premier League had its rescheduled fixtures on:
Tuesday, 8 February:
• Newcastle vs Everton
• West Ham vs Watford
• Burnley vs Manchester United
Wednesday, 9 February:
• Manchester City vs Brentford
• Norwich vs Crystal Palace
• Spurs vs Southampton
• Aston Villa vs Leeds
Thursday, 10 February:
• Liverpool vs Leicester
• Wolves vs Arsenal
Saturday, 12 February:
• Manchester United vs Southampton
• Norwich vs Manchester United
Sunday, 13 February:
• Burnley vs Liverpool
• Newcastle vs Aston Villa
• Spurs vs Wolves
• Leicester vs West Ham
This month, England has another important tournament up its sleeve, namely the Carabao Cup final. The match will take place on Sunday, 27 February, at the Wembley Stadium in London, England.
The winner of the Carabao Cup will qualify for the next season of the UEFA Europa Conference League.
February will be filled with matches from other national tournaments in Europe, such as Italy's Serie A, Germany's Bundesliga, Spain's La Liga, and France's Ligue 1.
Our football data feed API provides information related to football tournaments, betting markets, fixtures, stats, settlements, and more.
Basketball
In February, NBA fans will have matches to watch and bet on for the entire month. The championship debuted with a game between the New Orleans Pelicans and the Detroit Pistons on the 1st of the month.
Get ready for some extra action because the NBA All-Star 2022 will also be held between 18-20 February in Cleveland, Ohio, featuring two teams captained by the Legendary LeBron James and Kevin Durant. The Cleveland Cavaliers will host the 71st edition of the NBA All-Star Game at the Rocket Mortgage FieldHouse.
European basketball enthusiasts also have a tournament to watch. EuroLeague continues in February, starting the month in a blast, with six games on the first day, featuring fan favourites such as Fenerbahce, LDLC ASVEL, Monaco, Panathinaikos, F.C. Barcelona, and many more. We cover basketball tournaments with our basketball data feed API.
Handball, Ice Hockey, and Rugby
Handball and volleyball will continue their Champions League seasons in February. For Handball, bettors can watch the EHF Champions League, which will begin its group stage after the group draw took place on 2 July 2021.
Our handball data feed API covers more information about odds, fixtures, stats, scores, tournaments, and more.
Another important championship worth mentioning is NHL. The 2021-2022 season continues in February, after kicking off on the 5th with two games between Metropolitan Division versing Pacific Division and Atlantic Division versing Central Division.
The National Hockey League expanded to 32 teams with the addition of Seattle Kraken, returning to its normal October-to-April scheduling and a full 82-game regular season this year. We cover extensive hockey data like odds, stats, tournaments fixtures, and everything related to the sport.
In February, rugby fans can enjoy the Six Nations Championship (also known as the Guinness Six National). The fixtures started on 5 February, with Ireland vs Wales and Scotland vs England.
The tournament will have its Round 1,2 and 3 taking place this month, each having three matches commencing in the course of two days.
CS: GO, LOL, and COD Esports
Esports are becoming increasingly popular as time goes on. They are more accessible than sports and organizing esports tournaments is easier since they don't require as many resources, physical presence for the participating teams, and as many resources.
The 2022 season of one of the most prestigious CS: GO tournaments, IEM Katowice, will be held from 15-27 February. The championship will feature top teams such as Natus Vincere, Team Vitality, G2 Esports, and Gambit Esports. They will compete against each other for the grand prize of $1 million. We cover all the important CS: GO tournaments and provide data such as odds, fixtures, and scores for over 400 competitions on our CS: GO data feed API.
The regular season of the Call of Duty CLD League 2022 has its online qualifiers series for the Major I between 4-20 February. Each of the 12 participating teams will assemble a four-person squad. The league kicked off on 4 February and will run until late July, when the last Major ends, followed by the Championship Weekend.
February will also bring the seasonal League of Legends tournament, LCS. The North American Championship Series will end its spring split on 24 April. The new season will feature the Super Weeks battle format, where teams play three matches for three days in a row. OddsMatrix covers over 2000 live events and +4000 pre-live events per year and 48 betting markets on our LOL data feed API.
The OddsMatrix data feeds services provides time-tested data, delivering real-time odds, scores, and settlements for the most popular tournaments. We also cover exotic sports, and we're constantly adding more to the OddsMatrix portfolio, helping provide entertaining and trusted sports and esports betting experiences.