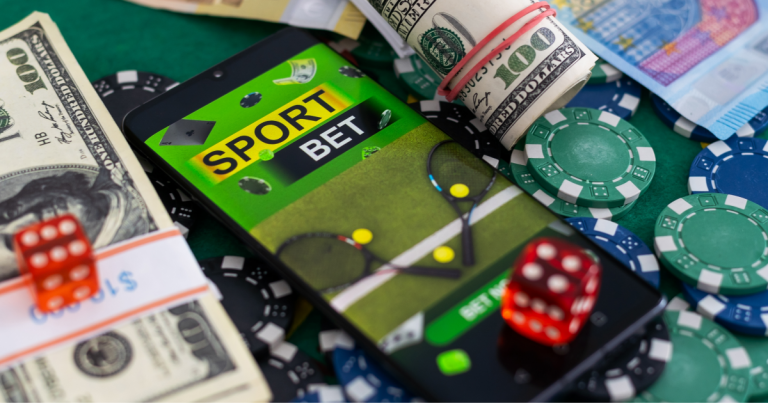 Nigeria is known worldwide for its impressive sports culture and appetite for playing and watching sports. In recent years, these activities have gone hand in hand with sports betting, a practice that the population has fully embraced. Today, the African country benefits from many sports betting fans who place wagers regularly, offline and online. 
If you are considering starting a sports betting business in Nigeria, you might be on to something because the market shows high potential. Still, navigating its regulatory landscape and responding to bettors' expectations might be complicated for someone new to the market. 
An essential part of your opening strategy will include choosing a reliable company that delivers trustworthy odds and accurate and up-to-date market feeds. OddsMatrix does just that. Our company works with some of the leading sportsbooks in the world, enabling them to offer remarkable experiences to their users. 
This article will walk you through everything you need to know about how to start a sports betting company in Nigeria, what types of providers you need and what fees and financial contributions are required of you. 
The Nigerian sports betting industry is worth over $2 billion and growing constantly
Nigeria has become a relevant sports betting market, a leader in the African continent, and a significant worldwide player. In 2019, the industry was assessed at almost $2 billion (roughly 871 billion Naira), and it has grown constantly since then. 
Data from the same year showcases that over 60 million Nigerian bettors spend over 3,000 Naira daily (about $6) wagering on sports. 
As people gain more access to online sports betting websites, platforms, and streaming services, these figures are expected to grow. 
Top reasons why bookies are betting on the Nigerian market
Several factors prove Nigeria's potential as a sports betting market and its appetite for growth:
Sports are a staple of Nigerian culture
In Nigeria, sports are an essential part of the country's culture. Traditional versions, like Dambe Boxing, and Kokawa (Nigerian wrestling), are excellent ways of showcasing masculinity and bringing honor to players' families and communities. Western activities, like European football (soccer) and basketball, are perceived as fun and exciting. 
Nigerians watch them with pride and enthusiasm, especially since their national team has several times qualified in the World Championship. 
Still, many supporters don't settle for just watching. Betting on sports has proven to be a natural extension of the entertainment experience. By placing wagers, viewers become part of the action and transform it into something that excites them and generates income. 
The country's population is one of the youngest in the world
Nigeria's population has an average age of 18. In comparison, the median age of the global population is 28 years. Almost half of Nigerians are of legal age, so betting companies could target around 100 million people. 
Young audiences are open to sports betting as they have a higher appetite for the risk and uncertainty associated with it. According to NAN, the News Agency of Nigeria, 60 million adults aged between 18 and 40 were active in the sports betting landscape in 2019-2020. This figure was expected to grow in the coming years. 
Nigerians see sports betting as a valid income source
As the media landscape mentions, many people in Nigeria perceive betting as a way of rounding up their incomes and generating money for different expenses. With entry-level jobs, young audiences attribute a monthly percentage of their salaries to betting, seeing it as an investment in their immediate future. 
Internet penetration is increasing in Nigeria
Data Portal showcases Nigeria's overall Internet penetration rate was 51% in January 2022. According to a report by Kepions, the country's Internet users have increased by 4.8 million since 2021.  
The figures prove that the country has great potential for sports betting, as the number of people accessing online betting services increases from one year to the other. 
Moreover, millions of people gain Internet access each year, helping sports betting companies access new pools of audiences. This hardly happens in more mature, saturated markets like Europe or the United States. 
Is sports betting legal in Nigeria?
Sports betting has been legal in Nigeria since 1990 when the government legalized games of skills through the Criminal Act Code. Nowadays, the National Lottery Regulatory Commission (NLRC) regulates the industry which oversees brick-and-mortar and online sportsbooks. 
According to the NLRC, 46 licensed sports betting operators are currently in Nigeria. These include African companies like the Africa Betting Company Nigeria Ltd (Afribet),  AlphaGram West Africa Ltd (Alpahgramwa), and Winners Golden Bet Nigeria Ltd (Winners Golden Bet), and international players, such as  KC Gaming Bet (Bet9ja), Sporty Internet Ltd (Sportybet), Promoserve Inter Links Ltd (iBet), and Digi Bay Limited (Betway). 
These companies support the country's financial development by ensuring jobs and incomes for the population, partnering with small and medium Nigerian businesses, such as media companies and broadcasting stations, and collaborating with influencers and key opinion leaders. 
What sports do people in Nigeria bet on
Nigeria's favorite sport is football. Young audiences who are passionate about it follow closely and wager on Europe's top tournaments, such as the English Premier League, La Liga, Serie A, Ligue 1, and Bundesliga. Of course, the FIFA World Cup and UEFA Champions League are also extremely important competitions on which viewers like to bet. 
Other popular sports preferred by bettors include cricket, basketball, boxing, volleyball, rugby and tennis. OddsMatrix covers all these and almost 70 more disciplines. Our football API ensures odds for 1,396 football competitions and 200,000 live and pre-live events annually. 
How to start a sports betting business in Nigeria
Now that we've given you a glimpse of how much potential a sports betting business has in Nigeria, it's time to focus on what it takes to develop your company. Here are the key elements that you need to consider. 
Start with a business plan
Like any business, a sports betting company starts with a business plan. This covers everything from your income sources to the pool of customers you expect to have, their evolution over time, and direct and indirect costs. 
To create a solid business plan, you need to know the industry and the average spending per bettor and have a clear operational model. This enables you to assess what kind of staff your organization needs and how much their monthly compensations entail. 
When created and presented well, a business plan enables you to attract funding, investors, and partners, thus setting the correct premise for your new venture. 
Build your brand
If you know your target audience and key income sources, it's time to go more in-depth and start building your sports betting brand. This means finding a name for your company and identifying your market differentiators and attributes. 
The best way to start is by studying the competition and observing what is missing in the general landscape. Some questions you could ask yourself are:
Are there any underserved audience segments that are relevant to my business model?

What are bettors missing? What kind of sports and tournaments do they want but can't access?

What would make the betting experience better?
Answering the above might help you identify your business's niche and positioning. Once you do this, you can work with a specialist – an agency or a freelancer – to help deliver a visual identity, a brand book, and some guidelines for approaching your audience. 
All these will help serve as starting points for your go-to-market strategy and ensure consistency in communications. 
Identify a reliable sports betting software provider
A successful sports betting business can't exist without accurate odds and fixtures. This is why, even before getting licensed, you need to identify a reliable sportsbook software provider. 
OddsMatrix offers managed sportsbook software solutions to ensure you have complete visibility and command of your sports betting offering and management process. Our Sports API helps you create customizable odds selections that enable you to differentiate yourself from the competition and attract a wide audience pool. 
Choose your third-party providers carefully
If you are thinking about how to start a sports betting company in Nigeria or anywhere else, you need to know that the industry is filled with tech companies that offer you access to already tested, useful bookie software. These are often subscription-based models that you may scale up or down according to your business needs and seasonality. 
You should add certain things to your lists, such as advanced player account management software and turnkey sports betting software that helps you customize and control your website's user interface. 
Another crucial third-party provider that you need to choose carefully is your business's payment gateway. To keep things safe and adhere to Nigerian regulations and compliance procedures, your partner of choice should have a proven track record of industry clients, authorizations, and KYC standards. 
A solution like MoneyMatrix, developed especially for sports betting companies, offers more than 300 payment options in over 150 currencies and adheres to the strictest risk management and KYC standards, taking into account each country's specifics. This way, your payment process is simple, secure, and reliable. 
All the key partners you will use for your sports betting business need to be included in your permit application, so ensure they come strongly recommended and fully compliant. 
Secure a sports betting permit
Obtaining a 5-year sports betting operating permit from the National Lottery Regulatory Commission is a complex process that requires comprehensive documentation. Applicants must submit a profile of the company and its board of directors, the address of administrative and operational locations in Nigeria, brand information, and data on crucial company roles, such as compliance officers, accountants, and agency managers. All significant positions require industry expertise. 
The company's founders should detail their business's income sources and their brand's services – live betting, sports betting, and esports. Moreover, they need to mention what channels they will operate, whether they will have brick-and-mortar locations, a website, or a mobile app. 
An industry and a company SWOT analysis are also vital for obtaining a permit. These should be submitted with crucial financial information, such as a 5-year development strategy and financial projection plan, company bank statements, and funding sources. 
The National Lottery Regulation Commission also requires all applicants to send them profiles of all their technical service providers and partners, together with their service-level agreements. This is why it's crucial to ensure you will work with the best odds provider, manufacturers, and software providers. 
OddsMatrix is part of EveryMatrix, a trusted sports betting platform solutions provider operating in multiple regulated markets globally. Our team has experience launching brands of all sizes or helping them migrate to new markets, so we know how to help our stakeholders along their journey. 
Last but not least, to apply for a betting permit, companies need to have a minimum share capital of N30,000,000 and pay a non-refundable application and processing fee of N2,000,000. Once the permit is granted, companies pay an N100,000,000 fee for five years. 
Build and launch your betting website
Nowadays, a massive part of sports betting happens online, so having a website is necessary. It helps you attract users, build trust, communicate with bettors, direct them toward your offers, and allow them to place bets from anywhere, anytime, as long as they have a good Internet connection.
Your official website should be visually appealing and clear to ensure that users have quick access to the information they require and know precisely how to open an account and place a bet. Especially since Nigeria's population is so young, your company has endless opportunities to attract first-time users, so the user experience needs to be as easy and intuitive as possible. 
Ensure your sports betting company thrives in Nigeria with OddsMatrix
If you're looking to start a successful betting business in Nigeria, OddsMatrix's accurate and premium data is perfect for you.
Our product is designed to comply with industry regulations, and the accurate odds, results, fixtures, and statistics we provide enable you to position yourself as a reliable partner and as your target audience's sports betting business of choice. 
If you want to turn your idea into a Nigerian betting success story, contact us to discuss how we can contribute to your brand's development.