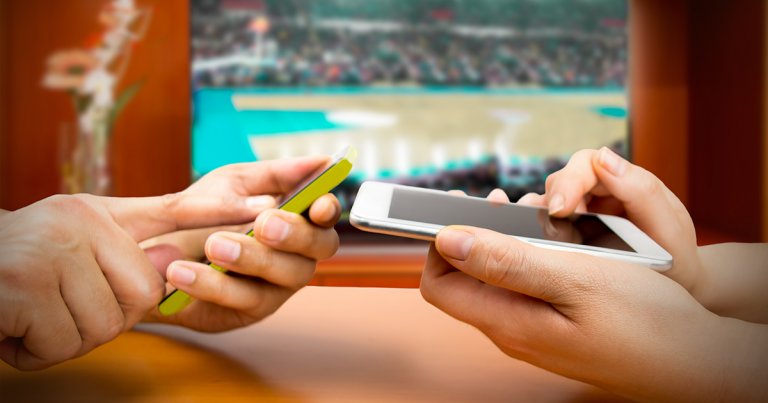 The OddsMatrix sports data solution provides trusted, accurate, and industry's best betting odds. We work with Europe's biggest brands and offer betting data to operators from different regulated markets and regions.
Our betting solutions include a plethora of information about the sports we cover in our constantly expanding sports and esports portfolio.
We provide pre, post, and live match stats and scores about various sports events and give our operators access to the most popular tournaments.
Besides providing information about tournaments, stats, and scores for live and pre-match events, we offer a wide range of basketball betting markets.
Latest basketball betting markets
We just added 11 new basketball betting markets. They will give players more options to bet on, customizability, volatility, and ultimately, will increase customer engagement:
Player Assists & Rebounds Over/Under
Player Assists Over/Under
Player Blocks Over/Under
Player Points & Assists Over/Under
Player Points & Rebounds Over/Under
Player Points, Assists and Rebounds Over/Under
Player Rebounds Over/Under
Player Score Over/Under
Player Steals Over/Under
Player Three's Made Over/Under
Player Turnovers Over/Under
With these additions, we now offer a total of 39 available betting markets for basketball, alongside others like Asian Handicap, Double Chance, Home Away, Frist Free Throw, Half / Full Time, Odd / Even, and many more. You can check them out by visiting our basketball data feed API.
Besides betting markets, our OddsMatrix XML sports feeds provide extensive basketball data, which includes odds, fixtures, stats, scores, and plenty of other information related to live and pre-live games.
We also offer information regarding the most popular monthly basketball tournaments, and the XML feeds and data API offers pre-match and live odds updates to our customers.
Additionally, operators can pull basketball data and scores updated in real-time to their betting applications. We amount to 442 basketball competitions, over 31k live events and 30k pre-live events per year, 39 betting markets, and 89 countries that include international basketball events.
Most important betting markets
Having such a wide variety of available betting markets to wager on might be confusing for punters who have just gotten into betting. There are lots of variables involved, and money is at stake. Therefore, having a solid strategy is just as crucial as choosing the sport to bet on.
When it comes to online betting, consistency is critical. A bettor must optimize his strategy to get as few errors as possible and risk as little as he can.
The first step to achieving a healthy betting experience is choosing the most profitable NBA betting market. Experienced bettors have already figured out what the best options are.
Totals and Over / Under
This is one of the most popular betting markets for basketball, and it implies that bettors try to predict the number of points accumulated by the participating teams combined at the end of the game. This betting option uses the Over / Under system.
The Over Under is a type of wager that allows punters to predict whether an event will happen over or under a suggested threshold. It does not matter how the points are acquired or who acquires them, as long as the final result meets the designated threshold.
For example, bettors can wager that the total assist number t the end of the game will be higher or lower than a certain number that the operators set.
Asian Handicap
This form of betting originated in Asia, and it means that a team has a virtual lead over the other. Since a draw is not possible in basketball, there are only two possible outcomes, so the chance to win is 50/50.
This type of betting is popular because it doesn't require knowledge of the teams. Therefore, the range of matches that can be bet on is more extensive than those of other betting markets, which need a better understanding of the participating teams to determine the outcome.
Match Winner
This is one of the oldest forms of betting, letting bettors guess which team will win the game. Basketball is more predictable than other sports, making this betting type a fan-favourite. However, it requires knowledge of the participating teams, players skills and performance, so background checks and research are needed to ensure the wagers will be profitable.
Half Time / Full Time
Another popular choice is predicting which team will win halfway through the match or at the end of it. The odds of this betting market are lower compared to football betting. There are many possible outcomes in Half Time / Full Time wagering, which makes it a high risk, high reward investment.
We are constantly developing new features, functionalities, and adding more tournaments and betting markets to our data feeds services. OddsMatrix provides operators with the most accurate odds and information to create the best betting experience for their customers.