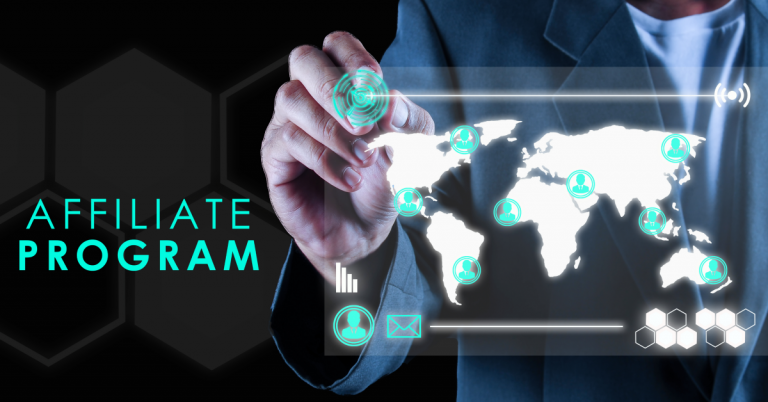 If you're looking for ways to attract users to your sports betting business – and you should – you must have heard about affiliate programs. This marketing model is one of the most popular and effective means of generating income in the short and medium terms.
At OddsMatrix, we work with over 50 leading sportsbooks and sportsbook providers, for which we offer trusted sports data and betting solutions that enable them to generate constant revenue. Knowing the industry so in-depth, we are also aware of the existing partnerships and affiliate strategies that drive profitability and growth.
In this article, we will share with you everything you need to know about sports betting affiliate programs and showcase the benefits of putting one in place. We will also offer examples of some of the best, most well-received betting affiliate programs.
What is affiliate marketing, and how does it work in sports betting?
Affiliate marketing is a marketing model that enables companies to compensate third parties for the business they create and the leads and traffic they generate. The commission fee incentivizes affiliates, making them more interested in dedicating time and resources to promoting a specific brand.
Due to technical tools and features like digital marketing, analytics, and the extended usage of cookies, affiliate marketing in sports betting has become extremely easy to implement and measure, making it a billion-dollar industry. In the U.S., affiliate marketing spending reached $8.2 billion in 2022, making it one of the most prominent Marcom techniques. Other Tier 1 countries like Australia, Canada and European countries, for example, the UK, France, Italy, and Germany are also prone to sports betting – all niches. This makes them excellent GEOs for sports betting companies and affiliates alike.
Understanding its role, most sports betting companies now use affiliate marketing programs to gain customer referrals and generate website traffic.
Sportsbooks optimize their digital marketing strategies by taking advantage of the middle-man effect. Once the sports betting affiliate program is put in place and communicated well, there are three simple steps required:
The affiliate marketer registers for the program. This may happen proactively if the potential affiliate is searching for opportunities or as a result of your marketing efforts. In this case, your marketing team can identify influencers and punters who have relevant communities and who may use their visibility and trust capital to direct users your way.
The marketer sends traffic to your sportsbook channels by using different techniques and tools they have at their disposal.
The betting affiliate gets paid a commission for the conversions they deliver – usually, bets placed with your sports betting business.
OddsMatrix enables you to provide entertaining and trusted sports and esports betting experiences through our time-tested sports data feeds and sports data API solutions. This makes your sports betting business attractive to savvy affiliate marketers, who can benefit from our Market Data Feeds, a tool that monitors all the odds in the market, allowing our clients to see odds from other providers.
How do affiliates promote your sports betting business?
Nowadays, betting experts and influencers have many opportunities through which they may reach audiences and engage with them, to make affiliate programs drive results. Some of the established, most popular techniques include the following:
Website content
Each industry has its share of experts and enthusiasts that become bloggers or publishers, and sports betting makes no exception. Worldwide, bettors use their websites to share betting tips, tricks, experiences, and strategies. 
If you want to drive traffic and conversions toward your sportsbook business, running a betting affiliate program with these website owners is an excellent choice. Your affiliates can use a wide range of tools to direct their website and visitors your way. Some of the most popular include publishing articles that describe your offerings, a strong call-to-action with links to your platforms, and using banner ads.
SEO
Search Engine Optimization helps sports betting affiliates ensure their articles are found by target audiences, thus increasing their results. This is why website owners need to optimize their web pages and improve their Google rankings for organic search. This makes SEO one of the top tools used in sportsbook affiliate programs.
Social media
The rise of social media has given birth to an environment where influencers and content creators can replace their blogs and websites with pages on platforms like Youtube, TikTok, Instagram, and Facebook, or a mix of all. Many have shifted to these social channels that are easier to find and have a higher degree of engagement.
Sports betting affiliates use hashtags, tags, and dedicated groups to make the most of these networks and reach a wider pool of relevant people.
Moreover, they also diversify their content and create an appealing mix that often includes sportsbook review videos. These are excellent ways to engage with punters and generate traffic, especially if you combine them with links and in-video ads. Some of the most popular networks for video reviews are Youtube and TikTok.
Email marketing
A successful sportsbook affiliate program uses links to promote a particular product or business. These links are tracked so that betting companies always know who generated their conversions. Email marketing campaigns are beneficial since they enable affiliates to write sales copy and include calls to action to reach their objectives.
While some betting content creators use email marketing as a tactic to promote their websites, others transform it into a business per se. Many affiliates dedicate their time to creating and sending out regular emails with curated information. This offers them access to a more restricted audience, made of subscribers. While their pool might be lower than others, they benefit from a higher degree of engagement and relevancy.
Offers and discounts
When creating a successful sports betting affiliate program, offers and discounts are compelling elements that help businesses attract high-quality punters. Many betting companies create dedicated discount codes for each affiliate to monitor how many customers they bring in.
Types of affiliate marketing programs for sports betting
Several sports betting affiliate marketing programs compensate affiliates for different conversions, from clicking on a link to opening an account and placing a bet. Understanding how each works enables you to identify which works best for your sports betting business.
CPA for affiliate sports betting programs
CPA stands for Cost per Acquisition, which means that the sportsbook pays the betting affiliate a one-time, flat fee for every punter that signs up and deposits at the operating site. CPA is an excellent affiliate marketing strategy for sportsbooks that are just starting and that need to attract paying customers. A CPA affiliate model, coupled with our Bookmaker Feed composed of reliable real-time Sports and Esports Feeds delivered via XML, can help you achieve your sportsbook's true potential.
CPL for betting affiliates
Cost per Lead is used by companies that want sports betting affiliates to attract potential users to their websites and make them complete specific actions. These actions include leaving their contact details, signing up for a newsletter, or purchasing a particular product.
Since it requires more work on their behalf, sportsbooks choose CPL when they work with betting affiliate partners that have to generate high traffic and relevant conversions.
Revenue share for affiliate marketing in sports betting
The revenue share sports betting affiliate model is excellent for companies looking for long-term partnerships and consistent income flows. This scheme ensures the affiliate receives ongoing payments for every action the referred customers take.
Top betting companies use this method with their best affiliates to motivate them to create constant content that engages their communities. Some companies offer 5% of their profits, while others may go as high as 80%, depending on the region and campaign conditions. Payment may also be progressive. The more players an affiliate brings, the higher the revenue share.
Hybrid sports betting affiliate models
An extremely successful and motivating sports betting affiliate model is the hybrid one that mixes CPA with revenue share. In this case, the partner has two types of income streams from the same player: the first is the flat acquisition fee, while the second is the percentage of the long-term revenue generated. Such an approach motivates affiliates and contributes to building solid, successful long-term partnerships.
The affiliate network business model
While many companies want to implement affiliate business models, some struggle with finding the right sports betting affiliate partners. This is where affiliate networks come in. These agencies connect publishers (affiliates) with advertisers (sportsbooks), ensuring their interests are protected.
When you work with an affiliate network, you add your program to it and offer publishers access to your dedicated materials. If they want to endorse your program, content creators apply, and when accepted, they receive a unique ID used to track conversions.
Benefits of a good sports betting affiliate program
Brand awareness
A sportsbook affiliate program is an excellent way to grow your brand awareness and reach new audiences that might not know about your betting business. While this might not be your top objective for such a campaign, it will surely benefit you in the medium- and long-term, as it will increase your chances of attracting users from complementary marketing tactics.
By working with publishers and content creators, you not only ensure that people hear of you but also contaminate your brand with the attributes that define them and attract part of their trust capital.
Approaching new markets
If you want to expand your sportsbook business, a well-thought sports betting affiliate program can be a strategic marketing pillar. By working with the right affiliates, this cost-effective, efficient tactic helps you penetrate new regions and markets and helps your brand reach punters in targeted areas with the messages and content types that are relevant to them.
The 2020 pandemic has challenged the sports betting industry to find new and exciting ways to engage bettors. This has led to the rise of Esports like FIFA and NBA2K that engage traditional sports bettors but also brought sportsbooks closer to esports fans.
Low costs
Since the content and visuals are created by the publishers, sportsbook affiliate programs require a minimum of resources to get started. All you need to do is select the right affiliates and let them do their work.
The more flexibility the affiliate has, the less it costs your business. Moreover, since the collaboration is commission-based, this marketing model doesn't impact your cash flow, as it supports itself financially.
Targeted traffic
Sports betting affiliate partners already have strong communities interested in betting, so, by default, the intersection between your target audience and theirs is large enough. Depending on how you craft your program, your terms and conditions, and the affiliate you choose, you may ensure that you have a laser-focused approach to targeting. This strategy ensures your efforts are optimized to the maximum.
Best sports betting affiliate programs to inspire you
PartnerMatrix
Our very own affiliate management software! We bring casinos and sports betting operators the best solutions for creating and measuring affiliate programs. Our 100,000 affiliates and 200 operators reach up to 20 million players each month.
Paddy Power
With over 600 brick-and-mortar locations and online channels, Paddy Power is a sports betting business that targets the UK, Ireland, and most of Europe, offering punters the opportunity to bet on different sports, from football to greyhound racing, NFL games, and fantasy sports leagues.
The company's affiliate program works per referral, as affiliates are £15 for any sports referral place and £20 for online casino bets.
Draft Kings
Draft Kings operates in several U.S. states, like Colorado, Indiana, Iowa, Mississippi, New Hampshire, New Jersey, New York, Oregon, Pennsylvania, and West Virginia, where the company provides physical and online betting options.
The brand has one of the most appealing revenue share affiliates programs, developed and operated in-house, which means there are no other parties and commissions. Draft Kings compensates affiliates that generate sign-ups and pays a 40% commission of the net gaming revenue in the first 30 days and 25% from day 31 forward. Affiliates may choose to be paid by check or through Paypal.
Fan Duel
Like Draft Kings, Fan Duel operates in ​​the U.S., in New Jersey, Colorado, Illinois, Indiana, Tennessee, Virginia, Michigan, Arizona, Connecticut, and most of New York and Louisiana.
The brand boasts millions of visitors daily and has a hybrid multi-tier commission structure. Their betting affiliates' partners receive a CPA that starts at $25 and increases to $35 per new account over 100. Revenue commissions are 35%, no matter the level. Affiliates are paid through a check, Paypal, and wire transfer.
Make your betting affiliate programs attractive with entertaining data
Creating a sports betting affiliate program is a top marketing technique that successful sportsbooks deploy, but your business has to deliver for it to be successful. The reasons are that you want stakeholders to trust you, affiliates to want to work with you, and customers to be attracted to your platform. For this to happen, you must ensure your brand provides accurate odds, results, fixtures, and statistics.
OddsMatrix does just that. It ensures you have access to real-time betting data feeds and sports data APIs specially designed to help bookmakers offer a diverse, reliable range of services. Our flexible odds, events, and market selection allow you to customize your sports data feeds entirely.
Contact us and take advantage of our one-month free trial to populate your betting offer with accurate and verified fixtures across thousands of sports and esports leagues and tournaments.