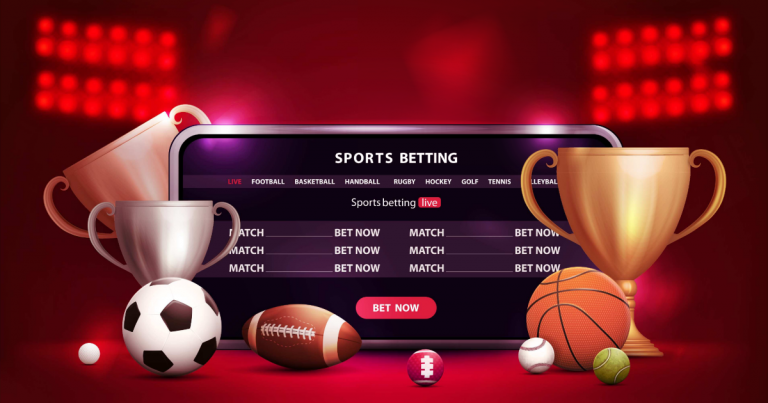 The sports betting industry has evolved dramatically over the last decade. In fact, it has grown to the point where bookmakers must leverage data and technology to stay ahead of the competition.
This is where sports data providers come into the picture. In this article, we'll cover everything involving sports data providers and how to choose the right one for your business.
What is a sports data provider?
A sports data provider is an organization that collects and analyzes sports-related data, such as game results, player statistics, and historical data, and sells it to businesses. The data these companies distribute comes in the form of odds related to the probability of a certain outcome, the amount of money that can be won, and the potential payout for any given bet. Think about it this way – while a sportsbook takes directly from customers, a data provider provides the data sportsbooks use to set odds.
For this reason, sports data providers are a crucial part of the sports betting ecosystem. That's because they provide businesses with the information they need to make informed business decisions.
On a general level, data helps sports betting businesses improve and iterate on the following aspects: Customer retention, management, and acquisition; automating administrative tasks; business scaling; and Risk management, to name just a few.
We will touch on some of these aspects later in the article – until then, here's the gist:
Customer retention and acquisition. Nowadays, customers have more options than ever. Sports data providers help bookies build more engaging products, directly affecting customer retention and acquisition.
Automating administrative tasks. While some tasks will always require human input to function correctly, others – like bet settlement – can be just as easily handled by an algorithm. It makes for a safer and more accurate service in general and helps bookies free their time to focus on other aspects of their business (like marketing).
Business scaling. The sports betting industry is growing faster than ever – a sports data provider helps bookies stay ahead of the curve and leverage the latest trends and markets to their advantage.
Risk Management. This includes financial and legal risks – we've written an entire article about risk management in sports betting detailing the challenges bookies face in the current environment.
Why is choosing the right data provider important?
Choosing the right data provider can mean the difference between a leveraged and a missed opportunity. Accurate, reliable, and fast odds are the bread and butter of the sports betting business.
For one, odds allow bookies to cast as wide a net as possible regarding coverage while minimizing risk. Secondly, more data enables bookies to aim beyond betting hobbyists and attract experienced, stats-driven bettors who are likely to stick to a platform (and spend more money) if said platform offers them the information they need to make smart bets.
What are the elements that make a sports data provider good?
Now that we've covered the basics, it's time to delve into the elements every bookie should consider when choosing a sports data provider. While this is by no means an exhaustive list, it's enough to get you started:
Data sources: This is straightforward as it involves the most basic principles of data accuracy – the more sources the provider uses, the more accurate the odds data will be
App type: The first thing you need to decide is the type of app. An app specialized in a particular sport will offer data for that specific sport. You want to look for a platform that supports multiple kinds of sports – the wider the net you cast, the more diverse your customer base
Technology/innovation: Essentially, a provider that embraces current technology and is eager to finetune its platform and develop new products to assist clients. Here, you should take into consideration the efforts of growing and finetuning their engagement tools. "Engagement tools" encompass anything that allows bookies to create incentives for customers to engage more with their business – things like x free spins for every y action, bonuses to activate churned/inactive customers, and so on and so forth. Another thing to consider is whether they support live-game widgets
Stats Types: Most sports data providers provide a live scores API, results, schedules, and basic statistics as a baseline. However, you may need additional functionalities to ensure that your service is as comprehensive as possible, including odds APIs, sports news, and historical statistics. Some sports providers specialize in one or two things, while others fall in the "jack of all trades" category. Neither is worse than the other, so it's up to you to define the scope of your operation
Accuracy. Sportsbooks live and die by the accuracy of their data. The less the service relies on human intervention in the data collection, the more accurate the data
Speed: Here, you should consider the platform's bet settlement performance – achieving low latency must be the top priority for every service that provides live betting data
Coverage: The wider the range, the more opportunities for you as a bookmaker to grow your business. The best sports betting data providers cover large sets of sports, leagues, and games popular across the world – including eSports
Integration and customization: The modern bookmaker's tool stack is vast. The ability to add new services and products should be just as high a priority as offering fast bet settlement. Thus, you should aim for a provider that embraces quick integration while offering fully customizable products and odds API that accounts for each customer's particular needs
Customer support: You'd be surprised how many businesses jump into enterprise-level software without considering the speed and quality of their customer support. In a field as dynamic and high stakes (no pun intended) as gambling, sportsbooks must know their data provider is ready to jump in and help 24/7
Historical league stats: Or any data that falls under the category of "historical" – player injuries, pass rate, weather, win-loss ratio. It's a positive feedback loop. The more granular the data and accurate the odds, the more incentivized and empowered customers will feel to engage with the platform and entrust it with their funds
4 Best Sports Betting Data Providers For Enterprising Bookies
Now that we've clarified everything there is to explain about sports data providers in terms of background details, it's time to delve into a few data solutions that you should keep an eye on if you're in the market for a sports data platform.
OddsMatrix is the leading sports betting data provider that helps bookies make intelligent, informed business decisions. That's because OddsMatrix provides bookmakers with essential data and tools to help them manage their operations more efficiently and competitively. OddsMatrix collects and analyzes vast sports data and provides features that significantly improve bookmaking.
Here's a brief overview of OddsMatrix's main features:
Market coverage and data accuracy. OddsMatrix covers a wide range of sports and betting markets, from football, tennis, and rugby, to name just a few. This provides bookmakers with a comprehensive set of data to finetune and customize the overall experience for customers
Live sports data. In-live betting (also known as in-play betting) adds an exciting dimension to sports betting due to its live nature. Because OddsMatrix provides real-time sports data, bookmakers can seamlessly integrate in-live features into their platform. Odds are updated continuously while an event is in progress
Event creation and scheduling. Creating and scheduling events is one of the biggest pain points bookmakers face. OddsMatrix automates this entire process and everything it involves, from generating event listings to assigning market types and setting opening and closing times for bets
Odds feed and management. As a direct result of OddsMatrix's emphasis on providing real-time data, our service also includes all the tools bookmakers need to manage odds. Odds are updated in real-time and account for a wide range of sports and betting markets
What differentiates OddsMatrix from other sports data providers?
OddsMatrix stands out amongst other sports betting data providers thanks to its comprehensive features designed to automate and optimize nearly every aspect of the bookmaking process. OddsMatrix is built from the ground up, helping bookmakers automate tedious and/or sensitive tasks in mind. There are multiple areas of the bookmaking process that OddsMatrix facilitates. Below, you'll find an in-depth breakdown of what our service does.
Marketing, Customer retention & acquisition tools
Well, all know that any brand that wants to have a chance at expanding its reach has to invest heavily in content. OddsMatrix employs several neat tools to help bookmakers optimize customer retention and acquisition initiatives.
For example, brands that want to master content use OddsMatrix's sports data widgets. Easy to embed and highly customizable, OddsMatrix's sports data widgets offer responsive data visualization and stats for sports and esports. What's more, the customizable design allows bookmakers to blend the widget with their websites seamlessly.
Here's a breakdown of what our sports data widgets involve:
Live scores, stats, and match events
Highly customizable
Works across a multitude of devices
Pulls data from multiple pools, ensuring high accuracy
Highly granular stats such as the number of points, winnings, possession rate, first rate %, etc.
Secondly, there's the Premium Betting Content. This feature allows sportsbooks to include exclusive content in their offerings, allowing bookmakers to expand their reach.
Risk management tools
OddsMatrix employs several risk management tools that help bookmakers mitigate the inherent risks associated with the gambling industry.
Chief here is a feature called "player profiling ."Essentially, OddsMatrix scans the data generated by user activity and generates player profiles. With player profiles, bookmakers can classify players according to several factors, such as betting behavior and profitability.
OddsMatrix's algorithms are also trained to adjust betting odds and limits on factors according to market movements. This automated system also mitigates risks related to fraudulent behavior.
Other miscellaneous risk management features that OddsMatrix offers include:
Reporting. OddsMatrix provides detailed betting activity reports so that bookmakers can identify profit-affecting patterns and trends
Cybersecurity measures. OddsMatrix's advanced security system (robust encryption protocols, secure servers, and access controls) ensures that sensitive data is kept secure
Financial tools. Track and analyze financial performance in real-time
Scaling-friendly infrastructure
OddsMatrix provides APIs (Application Programming Interfaces) and other integration tools that allow bookmakers to customize the data and features they receive, ensuring they only pay for the things they need. This also makes integrating OddsMatrix data and tools easier with existing betting platforms or software.
Additionally, our real-time settlement feed is also conducive to scaling. Our Outcome Settlement monitors real-time sports-match events to automatically determine every betting outcome result as early as possible. We utilize a variety of sources for score and match event data, which are compared and cross-checked constantly. A 24/7 Trading Team monitors and manually settles the rare events for which automated sources are unavailable.
Other scaling-friendly features offered by OddsMatrix:
Extensive coverage and continuous integration of new betting markets​
Over 200 Betting Types for Football, including Combos and Fast & Player Markets
Over 85 Betting Types for CS: GO, DOTA 2, and LOL, and over 25 for FIFA
New markets added upon request​ with fast release to production​
Flexible market structure with customizable market name
Next on our list is Sportradar, another leading global sports data provider. Like other services on our list, Sportradar provides various products and services to betting operators, sports organizations, and media companies. Sportradar collects, analyzes, and provides sports data to companies, allowing them to develop products oriented toward betting leaders.
The SportsScore API provides data on teams, standings, players, coaches, starting lineups, and any intelligence practical to bookmakers. The API also provides real-time data in various forms, including live scores, game incidents, corners, and penalizations. As a whole, developers choosing SportsScore get the following benefits:
live scores
sections
leagues
challenges
seasons
teams
players
managers
tennis rankings
Venues
Gracenote is another data provider that aggregates, curates, and delivers sports-related data. Their services include schedules, scores, statistics, player information, and even play-by-play details on all major leagues and events worldwide. Data is delivered via an API and hosted solutions.
OddsMatrix, the leading sports betting data provider used by thousands of bookies worldwide
As a modern bookmaker, technology is your best bet to stay ahead of the game. OddsMatrix, the leading sports betting data provider, offers everything a bookmaker needs to take their betting business to the next level.