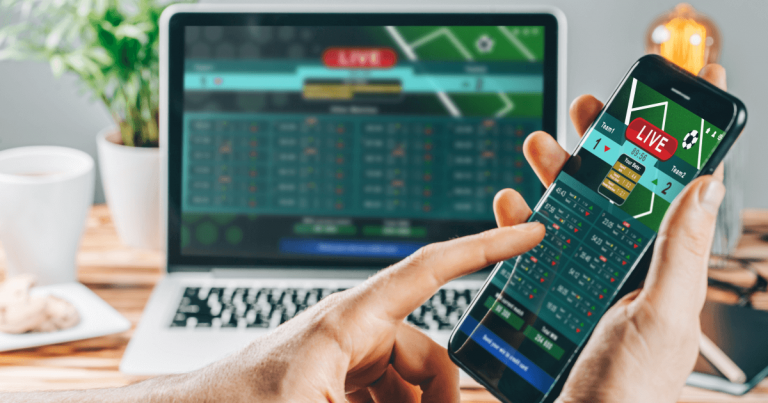 One of the most important factors in the success of an organization is the people that comprise it. From your staff to the collaborators you choose for your marketing strategies, the people element of a business is the number one factor that will make or break it. This is true for the sports betting industry as well.
In this article, we will showcase the best betting Twitter accounts in sports betting and the benefits you could reap by associating your sportsbook with these influencers. You will meet the most renowned oddsmakers, bettors, industry experts, sports betting information sources, and live movement reporters.
With this knowledge and a trustworthy source of sports betting odds like the OddsMatrix Sports Data Feeds, you will be equipped to build a business strategy to enhance your sports betting businesses presence in this competitive, ever-growing market.
How can sports betting businesses benefit from influencer collaboration?
Influencer campaigns increase brand awareness and reach
When looking at Twitter, influencers with some of the best sports betting accounts have large communities of followers interested in the information they provide. These communities are engaged and genuinely passionate about sports betting. Getting your brand noticed by a mega-influencer in sports betting will bring your brand's name top-of-mind to thousands of loyal followers.
Build credibility and trust amongst your customers
Influencers invest their time in building trust and credibility with their communities. This results from discipline and constant, reliable content that brings value to followers. By associating your sportsbook, or sports betting business with a trustworthy voice, you can benefit from the trust and reputation of the opinion leader who shares the content. People will prefer your business if a well-known Twitter account mentions it.
Such an approach makes it easier and faster for businesses to get validated in the eyes of their target audience segments. Trust is a vital criterion for bettors when choosing their sportsbooks, so generating trust must be critical for your strategy. Getting the right people to talk about your business is as vital as the quality of your sportsbook offering.
Enrich your content strategy and tell a story of your brand that bettors will resonate with
Influencers are great storytellers. They have experience with content marketing, so they always bring a fresh, compelling perspective on things, generating entertaining pieces. This way, they remove the responsibilities and pressure you might feel when identifying the best topics to approach and creating content.
Your content marketing strategy can benefit from this collaboration. If influencers create great content around your business, they can generate traffic to your websites and platforms, keeping their users engaged and informed. Content includes gameplay analyses, tips and tricks videos, and recommendations.
Win-win long-term partnerships
Constantly working with the same influencers enables brands to develop long-term partnerships that benefit the parties involved.
The opinion leaders start understanding the brand better, focusing on its differentiators and strengths. They know how to convey messages and what works with their audiences. The longer the partnership, the more they master delivering relevant content.
When talking about the same brand constantly, over the long run, influencers prove they commit to their choices and aren't in it only for a quick dollar. In this context, their materials are created naturally.
Constant, genuine content benefits the sportsbook in many ways, and one is to generate a steady stream of customers and income.
Drive purchase decisions
Depending on where bettors are in the decision-making process, the best influencers can help drive the purchase decision. Opinion leaders communicate effectively without sounding like they want to make a sale but more like they are offering advice or sharing valuable recommendations. Such an approach ensures people relate with them and contributes to driving the purchase decisions of those who weren't decided what sportsbook to choose.
Drive loyalty
In an era where bettors have many options, driving loyalty is crucial for a sportsbook's success. However, this isn't easy when every company on the market offers users deals, promo codes, and access to content and prizes. An influencer is a credible source that can convince audiences to remain loyal to one site.
Take the example of FanDuel. The site is said to be paying American sports analyst Pat McAfee $30 million per year for a 4-year exclusive endorsement deal on his show. This way, the brand generates constant awareness and ensures it builds on player loyalty.
Increase sales
When done right, ongoing influencer campaigns contribute to generating leads for sportsbooks. A strong presence on social media, podcasts, and in the Tweets of top influencers helps brands generate sales constantly and optimize their turnover.
Best Betting Twitter Accounts: Cappers
There are many Twitter profiles out there that you can follow if you want to be in touch with what's happening in the sports betting world. We curated some of the best, most inspiring cappers' accounts.
Jack's Bet Firm promises to show their clients a profit over the long haul. His Twitter account has over 11k followers interested in his NFL, NBA, MLB, college football, and NCAA basketball coverage.
Picks & Parlays are a sports betting analysis channel where expert handicappers share their betting odds, free betting picks, and predictions. With a Twitter presence of almost 10k followers, a Youtube channel, and a dedicated website, the team also offers betting tutorials and information. Specialists focus on sports like NFL, NBA, MLB, and NHL.
Bob Stoll is one of the best bettors to follow on Twitter. He uses advanced mathematic models carefully adapted to each player and team to generate betting tips.
Given his high reputation, the founder of Dr Bob Sports is known to influence the betting markets. ESPN, CNBC, and the Wall Street Journal have featured the influencer, to name a few. On Twitter, Bob has gathered a good community of over 12k followers.
A new yorker, Chris Raybon is a Senior Editor at The Action Network. The influencer hosts the ESPN+ show I'll Take That Bet and The Action Network Podcast, sponsored by BetMGM. Chris focuses mainly on NFL and NBA bets and fantasy football, where he is known for his successful wagers. In 2019, he made the top 5 in the fantasy football accuracy rankings.
Drew Disick is an NFL, NBA, and ATP capper and also an analyst for NBC Sports Bet. He is also a co-host of the Bet on the EDGE podcast, powered by PointsBet, where he shares actionable insights, market analysis, and statistics that help bettors place winning wagers. On the Whale Capper podcast, Drew and his colleague presents gameplay recaps, previews, and predictions. The influencer's community of over 50.2k followers positions him as one of the best bettors to follow on Twitter.
For JJ Apricena, sports betting runs in the family, as he learned his skills from his father, professional gambler Joe Apricena. JJ is one of the founders of RunPureBets, a movement set to offer easy-to-understand content with high winning potential to daily fantasy sports fans.
An expert in MLB, NFL, NCAAF, NCAAB, WTA, and ATP, JJ has a Twitter community of almost 7k followers.
Ken Barkley is a betting analyst and co-host of the You Better You Bet podcast, sponsored by Bet MGM. On the exceptionally well-received Audacy Network show, Ken and his colleague Nick Kostos share info about bets, the latest line movements, and future markets. Ken has over 16k followers on Twitter.
Kevin Roth is a meteorologist that analyzes how weather impacts sports betting and fantasy sports. His weathered tool combines historical data, stats, and weather information from past games to give users an edge. With such a strong niche, Kevin has gathered almost 58k followers on Twitter, positioning his page as one of the best sports betting Twitter accounts.
The influencer behind the WeHitThose account has gathered 12k followers sharing picks and betting insights online. He is also the founder of The Cappers Collective Discord channel, where professional cappers share their educated opinions on what bettors can expect from players and teams during sporting events.
With over 12k followers on Twitter, Andrew Lock is an analyst of CBB and NBA spreads. He is known for his transparency, as he tracks 1-5 unit plays on a Google spreadsheet, available for the world to see.
Sports betting podcaster accounts you can interact with on Twitter
Podcasts present bettors with betting strategies and trends, go through gameplay breakdowns, and tell inspiring stories that motivate and entertain. The best podcasts are a mix of reliable information and fun approaches to sports betting and many times the people conducting the podcast will have a Twitter account, where fans can stay updated with the latest news.
The Sports Bets Fun Podcast is a playground for Matty Money (@MattyMoneyBets), Mickey San Reno (@MickeySanRen), Scotty B Good (@ScottyBets), and BLocks (@BLocks_419), where the four share insights on sports, and betting in a fun and casual way. The entertaining episodes include unique perspectives and sharp betting picks. The project's Twitter page has around 600 followers, but the four figures also share insights on their own Twitter accounts, with a couple of hundred followers each.
The Bet the Board Podcast is a highly appreciated media product, where former bookmaker Todd Fuhrman (@ToddFuhrman) and professional bettor @Payneinsider cover NFL, college football, and hoops. The podcast's page has a following of over 27k, but that is no surprise, considering that the two founders have massive communities of 152k, respectively 43k followers.
Bet Right Sports Betting Podcast

@BetRightPod
Bet Right Sports Betting Podcast is the joint product of two cousins that decided to share their game breakdowns, prop bets, and long shorts with the world. Their content covers NFL betting in a fun way that makes it easily digestible while also helping bettors become more profitable. The channel's Twitter account has over 3.6k followers.
Best sports bettors to follow on Twitter
The world's best sports bettors are also active on Twitter, sharing tips and tricks with their communities.
Rufus Peabody is a professional sports bettor and co-founder of UnabatedSports, the source for real-time odds, betting advice, and proprietary simulators. He is also the co-host of the Bet the Process podcast. Rufus has over 44k followers on Twitter.
Gadoon "Spanky" Kyrollos is one of the top sports bettors in the world. The host of the videocast Be Better Bettors, the professional sports bettor, has over 34k followers on his Twitter account, where he shares his betting insights.
Another remarkable sports bettor is Wes Reynolds, a professional sports bettor based in Las Vegas. A co-host of The Green Zone, Long Shots, aired on VSiN, America's first sports media company dedicated to the sports betting industry, Wes has almost 6k followers on his Twitter account.
Big sports betting names
We can't talk about the best betting Twitter accounts without walking you through a list of active industry figures on social media.
A Penn State grad, Dave Sharapan is a Las Vegas sportsbook veteran oddsmaker and the co-host of the Cash Considerations podcast. Here, he and his two colleagues share insights on their plays and what wagers other pros are placing. The highly experienced sports bettor and analyst has over 22k followers on Twitter. 
Vinny Magliulo, the VP of strategic partnerships and marketing for VSiN, is a key industry figure. A former sportsbook director for almost 40 years, the experienced professional has appeared on several national and international shows and TV programs, such as The Late Show with David Letterman, ESPN, Fox Sports, and Telemundo. The sports betting icon has over 12k followers on Twitter. 
Currently based in Las Vegas, where he runs South Point sportsbook, Chris Andrews has over 25 years of experience as a bookmaker. Author of two books on the history of Las Vegas betting, Andrews is hugely active on Twitter, where he has a community of over 34k followers. 
Joe Fortenbaugh is a full-time sports betting analyst and host for ESPN. He appears regularly on the news, the Daily Wager information program, and other TV, radio, and digital segments. The experienced professional based in Las Vegas has almost 40k followers on Twitter. 
Nick Kostos is the other half of the You Better You Bet podcast. The sports betting personality has coined the term "wagertainment," which defines talking about sports betting in an entertaining way that is accessible to the masses. Nick's Twitter account prides itself on a 40k followership. 
With over 40 years of experience as a Las Vegas bookmaker, Vaccaro is another industry icon active on Twitter, where almost 83k users follow him. Currently, he is part of the South Point book team and the senior linemaker for VSiN. 
Lance Pugmire is the sports betting/fantasy insider for USA Today. The professional writer and journalist is known for his sports coverage at the Athletic and the Los Angeles Times. His range on the dopping and death of Northwestern football player Rashidi Wheeler won several awards. On Twitter, Lance speaks to a community of almost 25k followers.
OddsMatrix creates sports betting experiences that influencers love sharing
If you want to work with the influencers behind the best sports betting Twitter accounts, then you need to ensure you have a solid, reliable sportsbook product that people trust and appreciate. OddsMatrix enables you to do just that, by offering you trusted sports data.
Contact us and let's talk about how to create premium betting experiences for your customers.