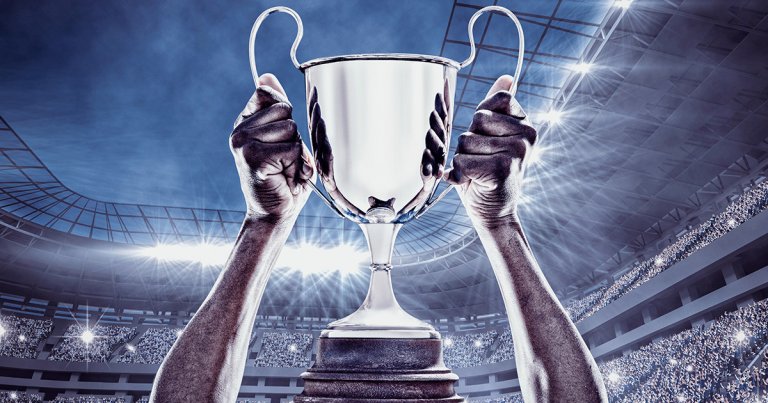 March marks the beginning of spring, bringing a bunch of entertaining and sought-after sports and esports tournaments. We previously showcased the top February events, and now we're back with the most important championships of this month.
All of the tournaments that will be listed below are covered by the OddsMatrix odds API. We provide stats, fixtures, settlements, and more, for sports and major esports, featuring 100,000+ live matches per month.
With the OddsMatrix Data Service on your side, punters will experience an entertaining and trusted sports and esports betting experience.
Football
Football has quite a busy schedule in March, with events happening all month long. Enthusiasts will be toured across Europe to see the favourite teams from different countries compete against each other. The championships will take them to football fields all over the continent.
Champion's League has its Round of 16's Second legs from 8 to March 16, with the following fixtures:
Tuesday, March 8:
Bayern – Salzburg
Liverpool – Inter
Wednesday, March 9
Manchester City – Sporting CP
Real Madrid – Paris
Tuesday, March 15
Manchester United – Atlético
Ajax – Benfica
Wednesday, March 16
LOSC – Chelsea
In March, Europa League will have the first and second legs of its Round of 16. Expect to see fan-favourites such as Sevilla, Monaco, Galatasaray, Barcelona, and many more battle it out, giving their all on the field.
The Second Round of the 2022 FIFA World Cup qualification tournament (also known as UEFA play-offs) will have its semi-finals in March and June. Specifically, on Thursday, March 24, the play-off semi-final matches will have Wales facing Austria, Sweden facing the Czech Republic, Italy versing North Macedonia, and Portugal versing Turkey.
Unfortunately, the matches between Scotland – Ukraine and Wales / Austria vs Scotland / Ukraine were postponed, and the date of the rescheduled games remains to be announced.
The play-off finals will happen on Tuesday, March 29. Depending on the semi-finals results, Poland will either face off against Sweden or the Czech Republic, and Portugal / Turkey will play against Italy / North Macedonia.
Although these were the main championships unfolding at the moment, our football data feed API covers way more events happening this month that would interest punters.
England's Premier League starts off the month with a game between Burnley and Leicester on March 1 and will continue until March 20, when Leicester will face off Brentford, Watford will verse Everton, and Spurs will fight against West Ham.
Spain's La Liga starts off on March 2, with Mallorca versing Real Sociedad. Similarly to the Premier League, La Liga has matches sprinkled throughout the month until March 20.
The French Ligue 1 2021-2022 season continues on March 4 and ends this month on the 20, featuring six different matches on the same day.
This month, we'll also see plenty of matches from Germany's Bundesliga and Italy's Serie A, starting on March 4 and ending on March 20.
Basketball, Tennis, and Handball
The 2021-2022 regular NBA season starts on March 1 with six games and will have Weeks 20 to 24 unfold throughout the whole month.
Fans of European Basketball will start the month with six heated Euroleague matches on March 3. The tournament will continue its regular season for the entire month. As with other popular sports, we offer settlements, odds, fixtures, and more for the most important tournaments with our basketball data feed API.
Tennis bettors can enjoy the Miami Open, a tournament held at the incredible Hard Rock Stadium in the Miami Gardens, Florida, during the last two weeks of March. Our tennis data feed API coverage gives operators access to even more exciting competitions like this one, along with 40,475 live events and 38,000 pre-live events per year.
March will continue to host the 2021-2022 EHF Champions League, the 62nd edition of Europe's handball tournament, and the 29th edition under the current format.
LOL, COD, and CS:GO
March is a busy month for esports fans as well. The 15th season of the ESL Pro CS:GO League is starting on March 3 and will last until April 10. The event is based in Europe, the Americas, Asia, and Oceania and comprises 24 teams each season, including 12 Permanent Partner Teams. The championship will be held in Malta this year, but unfortunately, it will be an offline event.
Another important esports tournament is LOL's LCS Spring. This new season features the Super Weeks battle format, where teams will face each other in three games, on three days in a row. The North American League of Legends Championship split will end on April 24.
Lastly, we have the regular season of the CDL League 2022. The championship will have four stages and mid-season events. The Major I will be hosted by OpTic Texas on March 3 and will conclude on March 6. Major II online qualifiers will happen between 11-27, and the finals will be hosted by Minnesota ROKKR, taking place between March 31 and April 3.
In addition, the OddsMatrix data feed API covers data for DOTA 2, NBA2K, and much more. Recently, we also added VALORANT to our growing portfolio, and we plan to expand it with other engaging esports for enthusiasts to bet on.